Dr. Bonnie Henry
Friend of Pharmacy Award
Provincial Health Officer, British Columbia Ministry of Health
Victoria, B.C.
Be kind. Be calm. Be safe.
Nearly two years after the public equipped itself in the fight against COVID-19, British Columbians have become closely familiar with this guiding message. British Columbians now know we are not alone, and that we have the steady and confident leadership of none other than Dr. Bonnie Henry, B.C.'s Provincial Health Officer.
"Bonnie, first and foremost, is a friend of British Columbians, of Canadians and of anybody who may have been impacted by this pandemic. She has been to the coalface. She knows how bad this can be and so, I think she has an ability to look beyond the boundaries of individual professionals and look to what is needed to get the job done," said Geraldine Vance, CEO of the BC Pharmacy Association.
Pindy Janda, Association Board Member, said she had never felt so valued as a community pharmacist as she had felt under Henry's leadership.
"I think it's fair to say it's the first time that I felt it since my graduation in 1997, that we have had someone at her level notice community pharmacists and how we are contributing to health-care in B.C.," Janda said. "Dr. Henry has a keen awareness and understanding of the value of collaborative health care. She understands how every single part of health-care is crucial to take care of patients."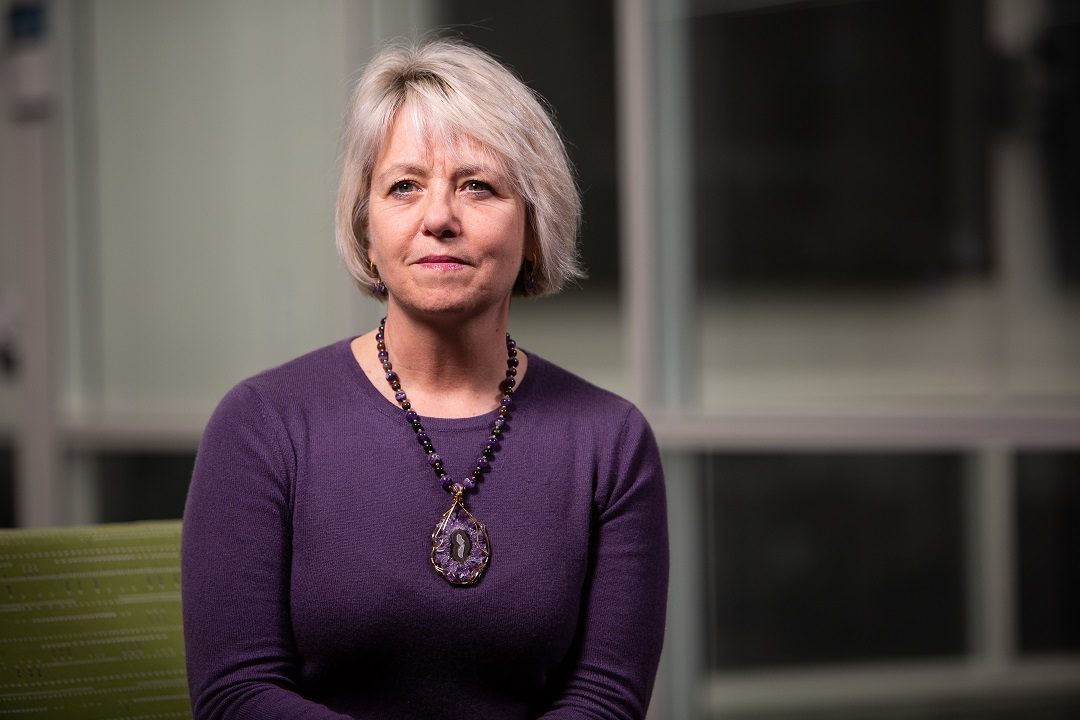 B.C. Provincial Health Officer Dr. Bonnie Henry is the recipient of the 2021 Friend of Pharmacy Award presented by the BC Pharmacy Association.
Especially, her advocacy for pharmacists to be immunizers has been significant, said Jamie Wigston, Vice-President of the Association.
"She's such a large proponent of pharmacists being immunizers. She has really been pushing for pharmacists to be able to perform COVID vaccinations and for us to be able to do so in community practice," said Jamie Wigston, Vice-President of the Association.
John Tse, former Association President, said pharmacists appreciate Henry's calm and collected manner of leadership, especially as decisions must be made while factors constantly shift.
"As a profession, we are here to help you. We are here to support you and we will rise to the occasion when you need us," said John Tse, former Association President.
Henry, Provincial Health Officer and recipient of the 2021 Friend of Pharmacy Award, said pharmacists have been crucial to protecting British Columbians during this pandemic.
"I am really humbled and grateful, and have been a strong supporter of pharmacists as immunizers as an important part of our program across B.C. and across Canada for many, many years," Henry said. "We first started having pharmacists as immunizers in 2009, during the influenza pandemic, and it has been such a really important role in our communities across the province."
Throughout the pandemic, community pharmacists in B.C. have supported British Columbians as immunizers, advice providers, stewards of essential medications, and as crucial access points to health-care, Henry said.
"When we think about pharmacies, it's a community-neighbourhood thing. People go in and get advice, they build relationships with their local pharmacists, and that's really important in supporting people, especially when many medical offices were closed for a period of time," Henry said.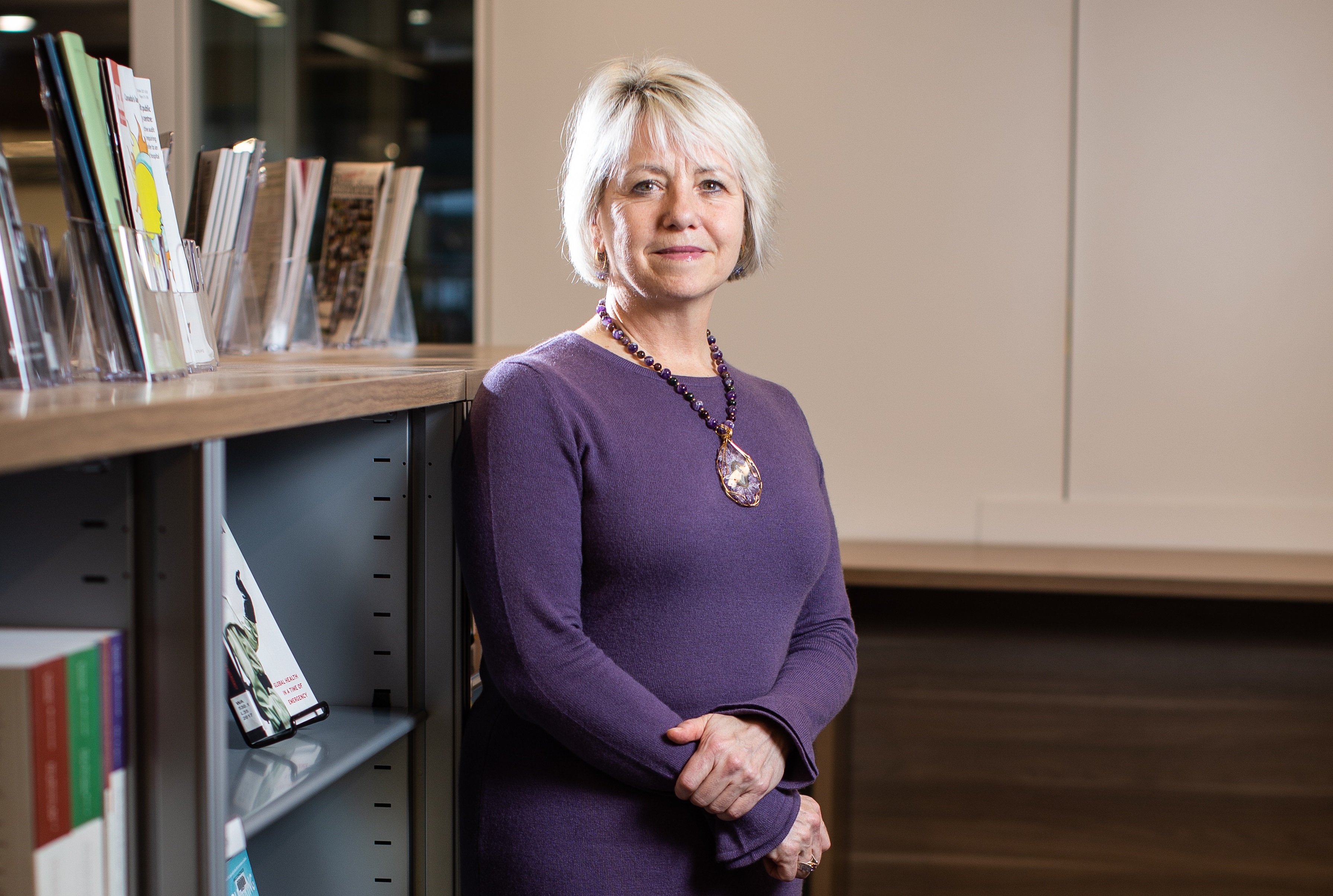 Henry said pharmacists have been crucial to protecting British Columbians during this pandemic.
Looking ahead, as the world watches the pandemic's development, Henry said she will need the help of pharmacists as B.C. prepares to protect its most vulnerable through third-dose and booster vaccine campaigns.
"We're going to be relying on you even more come the New Year. The role that pharmacists will play in being able to deliver booster doses is going to be so, so important," Henry said.
"Your role in immunization is incredibly important, not only in pharmacies, but also going into long term care homes, supporting our elders and seniors, with influenza, with pneumococcal, with zoster. The range of support that pharmacists can play as immunizers, in the pharmacy and also in other settings, really extends our ability to protect people."
Henry said pharmacists have administered the majority of influenza vaccines for British Columbians, in addition to participating in public health clinics, and have been increasing their confidence in the role of immunizers.
"There's a lot of strengths in pharmacists across the province, and I know it's going to be a challenge," Henry said. "The challenge, I think, will be more logistical and operational in making sure we get the right information, that you have a system for getting people through your pharmacy while still being able to do the other pharmacy work, but I am sure we will be up to that.
"As people get on board with the system and we get vaccines out, I think it will increase the comfort level, and that is going to be something that will be a legacy for us from this pandemic, of how we can have many immunizers across this province and the important role pharmacists will play in that."
Vance, Association CEO, said pharmacists are ready.
"Dr. Henry was there when pharmacists were first granted injection authority in 2009. She has seen the success. She saw what happened when there was a measles outbreak a few years ago, and how quickly that pharmacists could respond to that," Vance said.
"She is certainly very aware of the capacity that pharmacists have. I think in many ways, my experience with pharmacists is that they have a similar approach to Dr. Henry: Stay calm. We're just going to plough through this and we'll get it done."
Just like how pharmacists stepped up in March to help with administering AstraZeneca vaccines, Janda said pharmacists are ready to mobilize, and quickly too.
"We mobilized within four days. I think that really speaks volumes to the confidence that Dr. Henry had in our profession to come to us," Janda said.
"This is now extended to the booster program as well."