John Tse
Lifetime Achievement Award
Chief Executive Officer, 36Eight Technologies
Vancouver, B.C.
The past three decades of pharmacy in British Columbia has seen the profession change, forcing pharmacists to adapt as new services, new technologies and new medications evolved the type of care patients receive at pharmacies.
For some, the changes meant keeping up with the pace. While fewer in number, others became pace-setters: who actively seek the challenge that comes with each change, who anticipate changes before they happen, and who seek to make changes themselves to better the profession.
Even before he became a pharmacist, John Tse, recipient of the Lifetime Achievement Award, started seeing how pursuing changes in existing pharmacy practice can better serve patients, and as a result, serve the profession.
"When I started in pharmacy, I was a technician. I was going to school and observed how busy a pharmacy can be," Tse said, adding that at the time, there were no private spaces in pharmacies for consultations.
"And that's how we came up with the concept of these sit-down consultation booths. This goes back 15 to 18 years," said Tse, now CEO of 36Eight Technologies after more than two decades at London Drugs, where he was Vice President, Pharmacy and Cosmetics.
In the push for private consultation spaces, Tse realized another challenge had surfaced. While there were now spaces for pharmacists to consult with their patients in private, pharmacists' hands were already full with existing dispensary duties, which prevented them from spending more time with patients.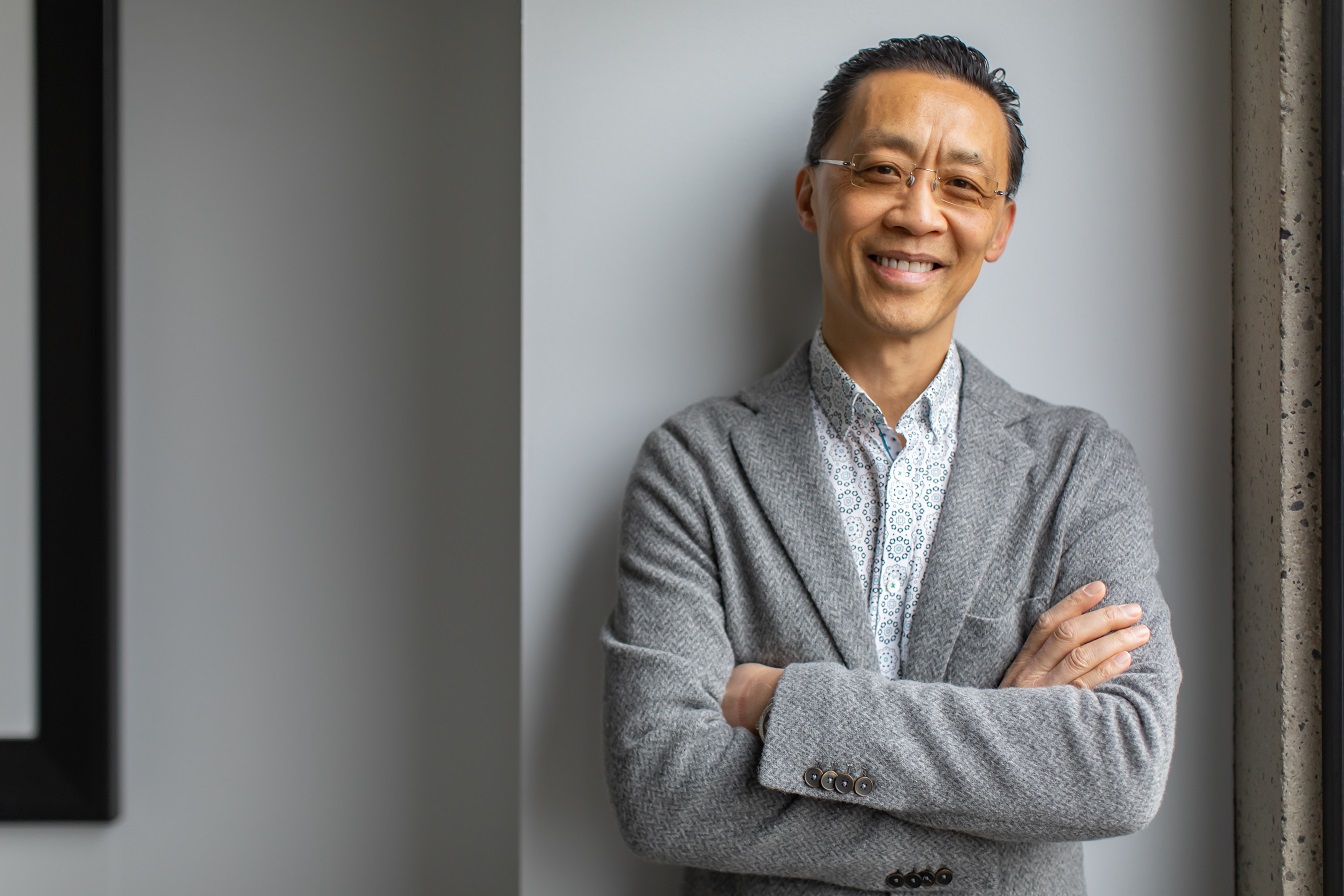 John Tse, CEO of 36Eight Technologies, is the recipient of the 2021 Lifetime Achievement Award.
"So what we did was we put in automation. We had robots, called ScriptPro, filling prescriptions in the back so the pharmacists had time to sit down with the patient, review profiles, review problems with drug interactions," Tse said.
"We turned the whole work process upside down and we made it efficient. We saved a lot of back-and-forth work. We would interview the patient, understand the treatment needs and if there were any questions the patient can answer and identified, we called the doctor right away. All while sitting down in a booth in a semi-private environment."
It was Tse's capability for identifying solutions to perceived challenges that earned him his reputation for being a forward-thinker.
"You could sit down and look at an issue and say, 'John, could we improve patient care by doing X,' whatever X was, and he would come in with a well-researched, well-thought out, outside the box approach to what could be done, what should be done, and how we can achieve those outcomes," said Wynne Powell, former London Drugs CEO. "He is blessed with an inquiring mind and a mind that constantly challenges himself and others as to, 'what could we be doing better?' To this day, after I retired, I missed those sessions with John."
Shawn Sangha, former BCPhA Board Member, spent years working with Tse at London Drugs after he was hired by the former. During the time they worked together, Sangha said Tse advocated for several major changes that continue to positively impact the profession today.
"One was to have certified technicians to check prescriptions, rather than have only pharmacists check prescriptions. Another was in advocating for pharmacists to do vaccinations. Another big one was, bringing in, on a mass scale, robotic dispensing equipment into pharmacies," Sangha said.
"Ultimately, what these changes did was move the profession forward. Pharmacists could do more clinical services, like immunizations, like medication reviews, like spending quality time with patients."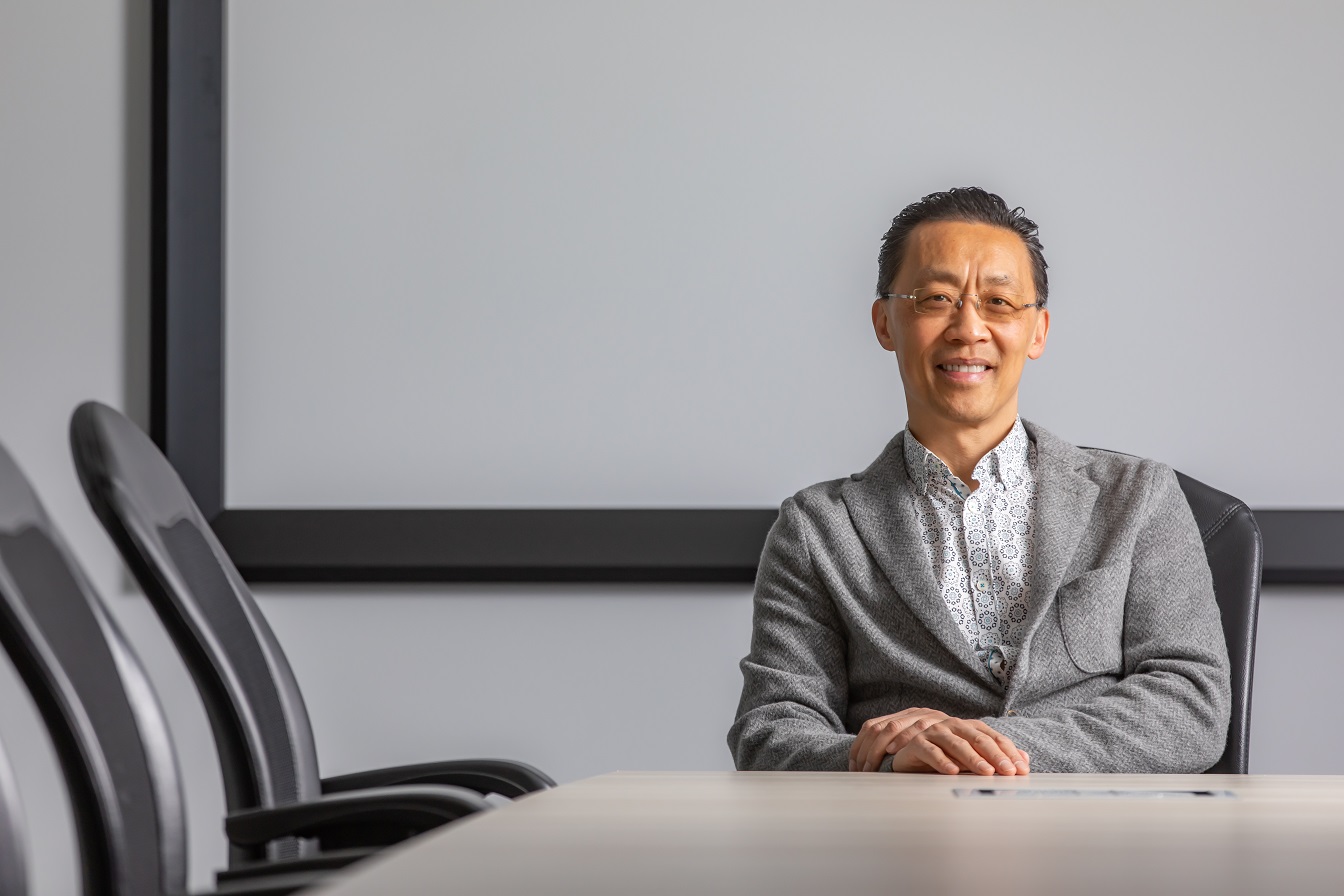 Throughout his 30 year career, Tse has been a pioneer in pushing for change to benefit community pharmacy.
Sangha said Tse gave him valuable leadership lessons that he continues to use today.
"One is, you're only as good as your team. If you surround yourself with good people and you treat them well, that will be good for everybody around. Another is, always give credit where credit is due. Give credit to the front-line people, the pharmacists, the pharmacy assistants, the technicians, the managers, they are the face of your team. The credit needs to be given to the people who are the backbone of your organization, and of your team," Sangha said. "Those are a couple of big points I've learned."
Pam Pasicnyk, a pharmacist who works with Tse at 36Eight Technologies, said she had known of Tse's reputation as a leader before they met.
"Integrity is a huge, huge things for me and integrity was clearly part of the way he operated. That drew me in right away. For me, it's super important for me to work around people that I admire and that I trust. John was all of those things," Pasicnyk said. "He cares about people. Honestly, that is one of the main things about John. Even though he's managed to do these amazing, high-level roles, he hasn't lost that part of himself."
These days, at 36Eight Technologies, Tse is pioneering yet another changing field by advocating for pharmacists to be at the forefront of medical cannabis in Canada. His business has developed a Clinical Recommended Information System to assess patients' needs for medical cannabis to provide recommendations of cannabis products, with personalized dosing, titration, and progress tracking to help patients reach their steady state.
"Right now medical cannabis does not touch pharmacy. It's outside of our health-care ecosystem other than a nurse practitioner or physician prescribing it. The patient doesn't know what to take, what to use, the strains, how much to use, does it interact with drugs, all that clinical care that goes with managing the patient," Tse said. "Pharmacies should be at the forefront. That is our skillset."
Tse anticipates there could be a lot of potential in medical cannabis to benefit the profession's bottom line.
"To give you an idea, the medical cannabis market in Canada today is between $500 to $600 million. It's a large market and pharmacy could be the lead," Tse said. "What pharmacists need to do, looking forward, is to see where health-care is going. Have an opinion on where health-care is going, and focus on the health outcome of the patient.
"If you focus on the health outcomes, everything follows."