By Stephanie Yeboah, BSc(Pharm)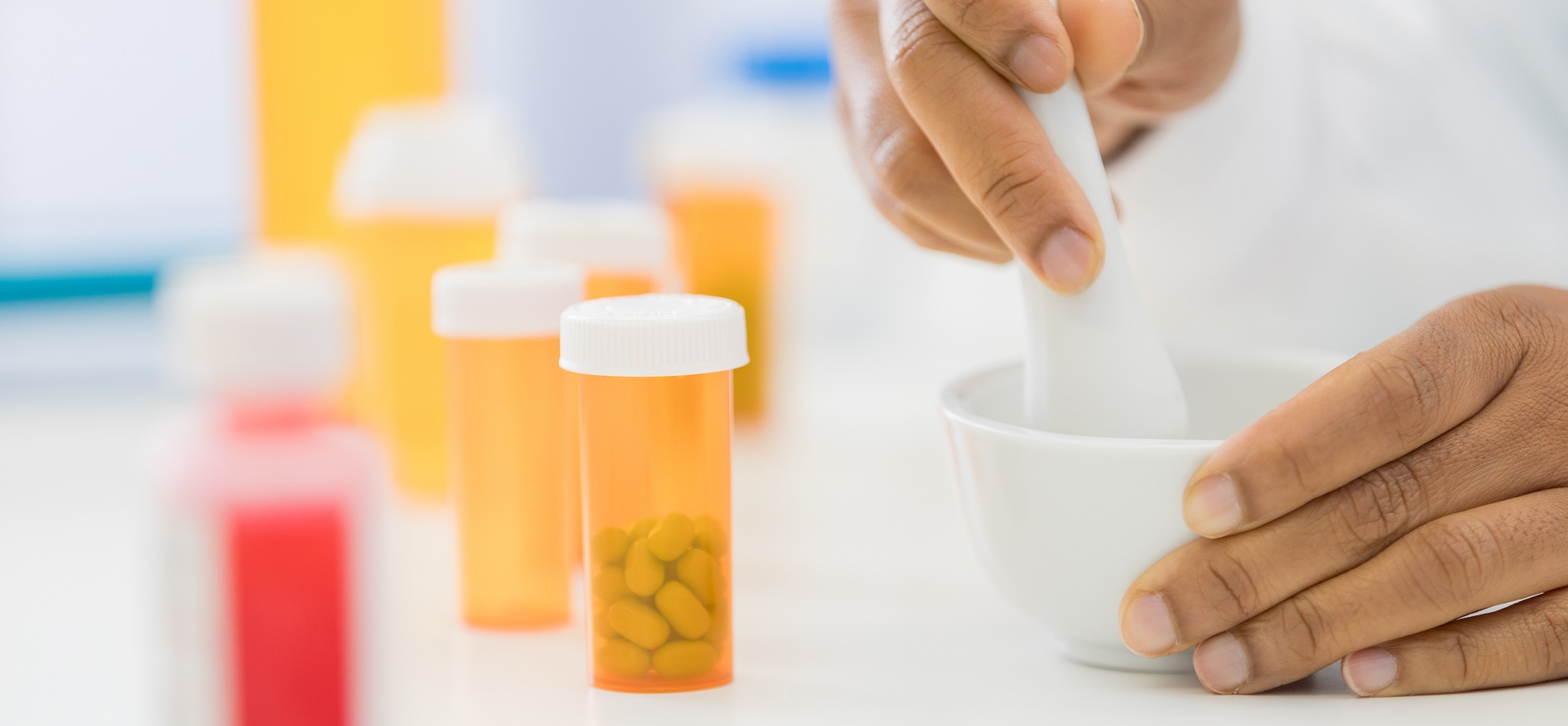 Intro to topic
Increasingly, pharmacists are seeing more drug shortages, more complex drug therapy problems in our aging population, an increased prevalence of taking more medication to combat side effects, and a growing movement towards living healthier. Now, more than ever, patients are seeking options.
Compounding is one way to provide options for patients by offering countless possibilities to prepare medications that are not commercially available. This means either the strength exists commercially but not in the dosage form that's needed for a particular patient situation, the drug/combination/strength does not exist commercially, or it can be a completely unique or innovative product.
In some pharmacies, when a new compound prescription comes in, there can be a workflow disruption and a question may pop up, "Oh no, it's a compound! What should we do?" It is in the pharmacy's and patients' best interest that pharmacists establish collaborative relationships with compounding pharmacies. These relationships can help best serve patients when the need arises. Pharmacists can refer patients directly to compounding pharmacies, or purchase compounds from compounding pharmacies to dispense to their patients when presented with a prescription.
There are some misconceptions about what compounding can offer, its limitations and who should receive a compounded product or be referred to a compounding pharmacy. It is a vital part of pharmacy, but there is a time and place when it is appropriate.
With compounds, as with all prescription medication, risks and benefits must always be assessed. Compounding allows perpetual flexibility and can achieve outcomes such as bypassing the first-pass effect, tailored combinations of medications, and drive topical medications through the skin to targets at various depths or allow it to enter the bloodstream.
Here are the top 7 patient types that may present to your pharmacy with a compound prescription:
Veterinary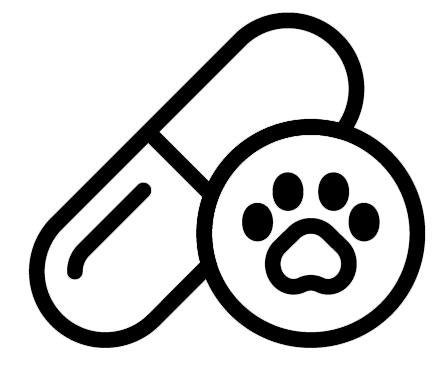 There are a growing number of pet owners seeking prescriptions for their pets through pharmacies. Many medications for pets and livestock need to be compounded into acceptable dosage forms. It is not uncommon to hear about pharmacies turning pet owners away because they were unable to provide the compounded prescription product.
The need for veterinary compounded products is increasing every year. Given their wide range of species, breeds, sizes, medical conditions and flavour preferences, animals need flexibility and customization in their medication. Compounded veterinary medications can seem intimidating the first time around, but pharmacists are in the unique position of understanding drugs and knowing which resources to use to obtain the appropriate information.
Veterinarians are often most happy to collaborate with pharmacists when it comes to providing a compounded therapy to that will help their clients. As you serve more veterinary customers and patients, your knowledge base and comfort level will grow. Think of it as an interesting opportunity. Pharmacists can provide optimal medication therapy for all species.
Hormone replacement therapy (HRT)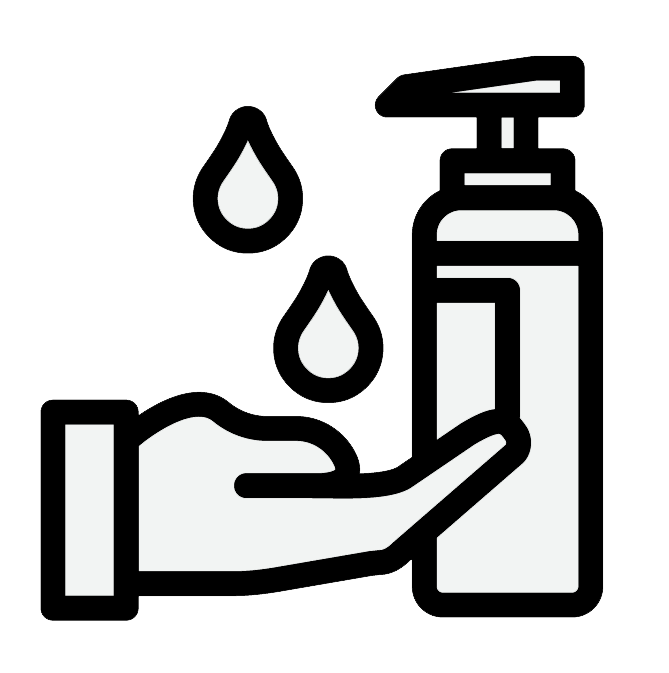 Men and women have increasing options when it comes to how they choose to receive HRT. This subset of medications is not just reserved for an aging population. Everyone is unique and has different hormone and endocrine requirements. Commercially available tablets, creams and injections are not right for everyone.
Compounding can even be an economical route for patients, as hormones can be combined into one product, rather than multiple products with multiple routes of administration.
Compounded HRT is an important and rapidly growing area of compounding which can make a real impact to patients' quality of life. There is even some evidence to suggest topical estrogen may be safer than oral estrogen in specific situations.
Pediatric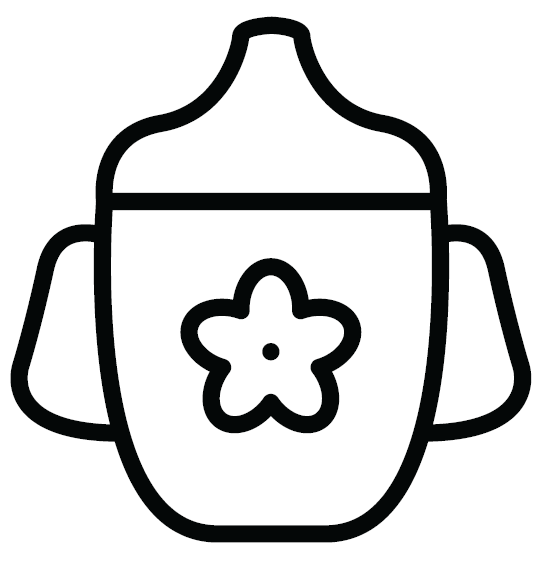 There are a growing number of medications available in liquid or other pediatric friendly forms. However, many therapies still need to be compounded into a flavoured liquid or chewable form for children.
Compounding pharmacies often have vast databases of formulas and stability data to turn non-suitable dosage forms or raw active ingredients into child-friendly forms. Children on chronic medication may get tired of the flavour or develop a gag-reflex and refuse to take their medication, and the numerous kid-friendly flavours compounding allows is a bonus. With compounded medication, bitterness, sweetness and other flavours can typically be adjusted.
Acne, mask acne & skin conditions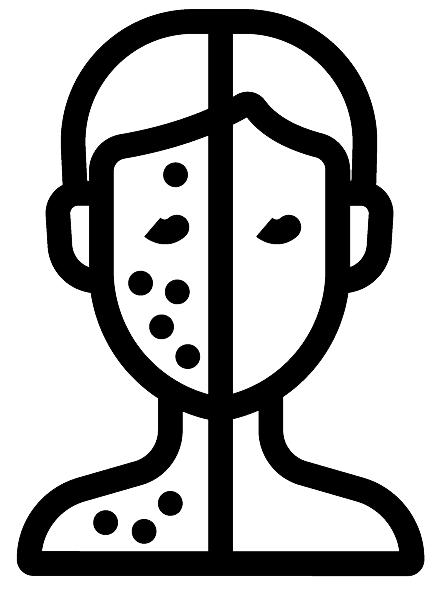 Acne and skin conditions often respond well to conventional commercially available medications. Compounding comes in during the instances when commercially available options do not work.
It can be frustrating and disheartening to patients when they try multiple, often expensive medications for their skin conditions with no results, or a worsening condition. Compounding can combine keratinolytic agents (ie: salicylic acid), retinoic acid derivatives, steroids, lightening agents, calcineurin inhibitors, antibiotics, spironolactone, anti-aging ingredients, emollients and many other key ingredients in therapeutic amounts to target resistant or complex skin conditions.
Ever heard of mask acne? With the use of masks in indoor public spaces and chronic use of masks among front-line providers, "mask acne" is now a thing and can be difficult to treat without removing the root of the problem: the warm, moist, friction-heavy area under the mask. Proper face hygiene and replacing your mask often is enough for most people, but some are developing resistant acne, bacterial or fungal infections behind their mask due to heavy mask use.
Drug shortages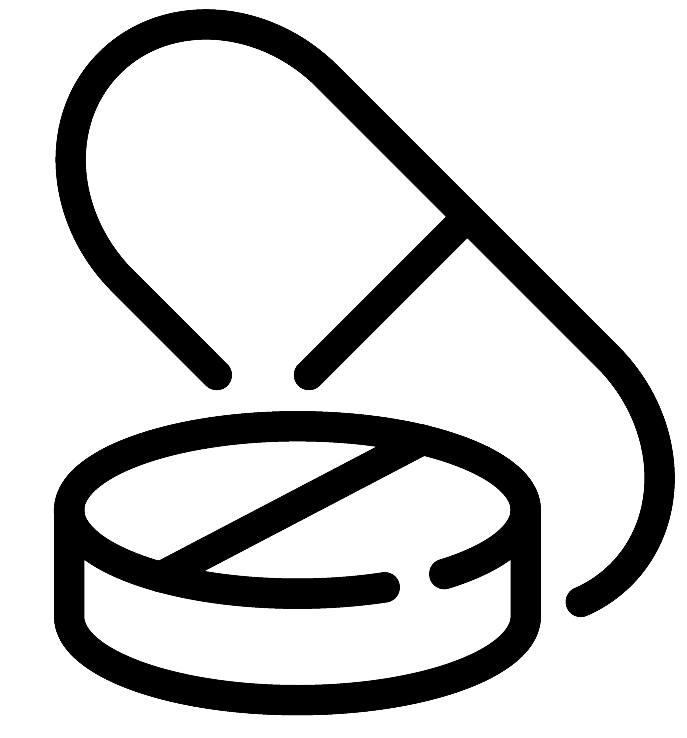 Even before the coronavirus-induced supply chain issues, there have been ongoing issues with manufacturer shortages and recalls.
In some cases, an alternate temporary therapy can be used, but sometimes it is not the most appropriate option. Switching patient therapies can present risk to the patient. Compounders cannot make a product that is commercially available unless there is a shortage or lack of supply.
Compounding pharmacies have access to a large selection of raw active pharmaceutical ingredients and may be able to make a very similar product to what the patient is taking. This can be key for serious conditions where it is not advisable to switch to alternatives such as epilepsy, chemotherapy, endocrine or certain pediatric conditions.
Many pharmacists probably remember the spironolactone shortage in 2017, Florinef shortage in 2019 and the nystatin shortage in 2020. Compounding pharmacies were able to provide a buffer for patients and pharmacies who needed these medications.

Feeding Tubes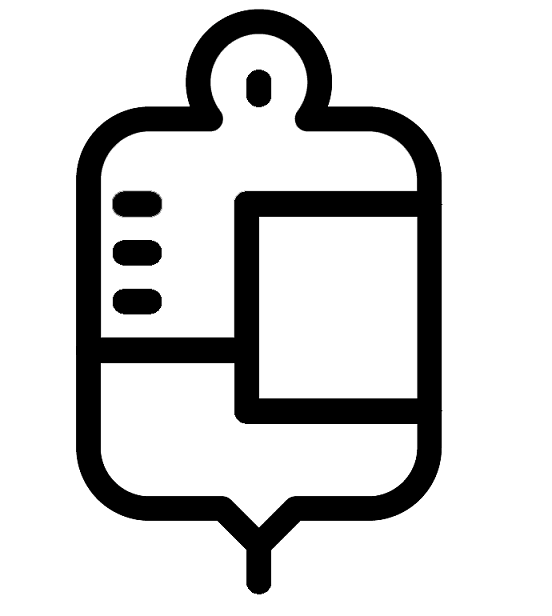 This can include gastronomy tubes (G-tubes, PEG tubes, J-tubes) or nasogastric tubes. Most medications are not designed to be administered through feeding tubes. Crushing medications and administering them in liquid through feeding tubes can work in some instances, but is not ideal.
Even with compounding medications for feeding tubes into liquids, at times the pharmacokinetic profile is unknown. Liquid medications are easier to give than tablets, prevents particles from sticking to the tubing and medications can be combined for easier dosing if appropriate.
Hospice & Palliative Care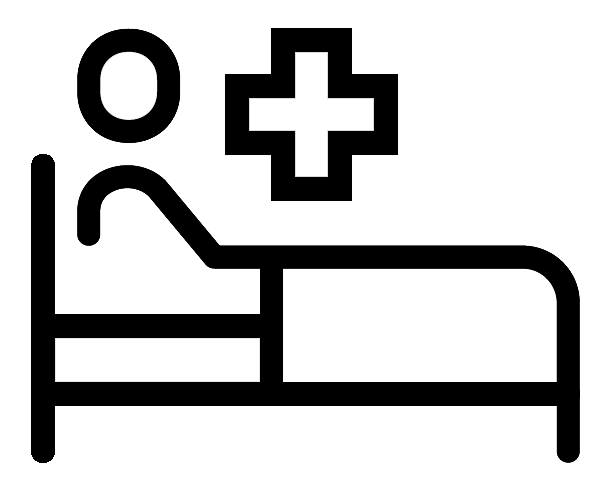 Hospice and palliative patients and their families undergo a heavy emotional burden. These patients have unique therapeutic needs. At times, they cannot use commercially available preparations due to physical limitations or cognitive issues at end of life, and require special dosage forms or concentrations of medications.
As pharmacists, we can shine by guiding the patient, family and care team to choose optimal medication therapies. Compounded medication can be formulated into specific concentrations, combinations and dosage forms including sprays, suppositories, mucoadhesive suspensions, oral suspensions, troches, topical preparations and more.
When we think of hospice and palliative, pain control often comes to mind. While pain control is a key piece of their therapeutic needs, their drug therapy is very complex. Even within the realm of pain control, these patients may have an extensive list of medications to address muscular, neuropathic, inflammatory and bone pain. They are often dealing with many interacting medications, and can have difficulty taking oral medications due to nausea, vomiting or dysphagia.
Additional common factors include dry mouth, agitation, restlessness, anxiety and depression, bed sores, wounds, and severe constipation due to narcotic pain control and diet. Patients and their families often have longstanding relationships with their local pharmacists, and in times of grief and uncertainty they may feel more comfortable with pharmacists they know and trust. Establishing a relationship with a compounding pharmacy can help ensure your patients have the option of getting these medications dispensed by their local pharmacy.
There are a wealth of commercially available medication options, but they are not always right for all situations. Take some time to reach out to a compounding pharmacy you want to collaborate with and establish a working relationship. The next time a compound prescription comes to your pharmacy, you'll know what to do.
About the Author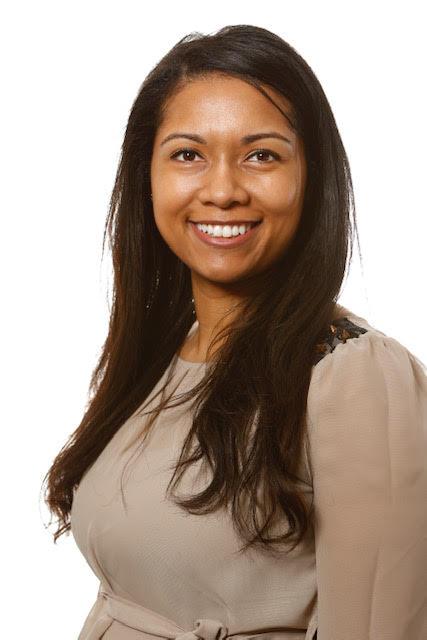 I'm Stephanie Yeboah, owner & CEO of Nanogram Pharmaceutical Compounding Ltd. I have been a compounding pharmacist for nearly 10 years, working in both human and veterinary compounding and have obtained numerous compounding certifications along the way. I was hired fresh out of university to the Western College of Veterinary Medicine's veterinary pharmacy and have been involved in human and veterinary compounding ever since.
Compounding is my place within pharmacy, and I'm so passionate about it. I recently sold my portion of a compounding pharmacy near Victoria, B.C. and have embarked on a new venture. Compounding is an essential service within pharmacy requiring specialized knowledge and certain facets of the industry can use some modernization; there's room to make processes more efficient.
At Nanogram Pharmaceutical Compounding Ltd., we make use of technology other than our old friend the fax machine. We are working to consolidate experts in compounding and technology to create software for efficiencies in this space and promote collaboration and transparency between pharmacies, veterinarians, physicians and patients.
Using Nanogram Pharmaceutical Compounding Ltd.'s unique online platform at prescriptioncompounding.ca, providers can easily find compound information and resources within our database.
References
M. Canonico, E. Oger, J. Conard, G. Meyer, H. Levesque, N. Trillot, M. T. Barrellier, D. Wahl, J. Emmerich, P. Y. Scarabin, Obesity and risk of venous thromboembolism among postmenopausal women: differential impact of hormone therapy by route of estrogen administration. The ESTHER Study Journal of Thrombosis and Haemostasis, 4, 1259 (2006)
W. Vongpatanasin, M. Tuncel, Y. Mansour, D. Arbique, R. G. Victor, Transdermal Estrogen Replacement Therapy Decreases Sympathetic Activity in Postmenopausal Women, Circulation, 103, 2903 (2001)
M. P. Goodman, Are All Estrogens Created Equal? A Review of Oral vs. Transdermal Therapy, Journal of Women's Health, 21, 161 (2012)