Candy-Lea Chickite
Friend of Pharmacy Award
Project Manager, Healthy Medications Use Project, First Nations Health Authority
Campbell River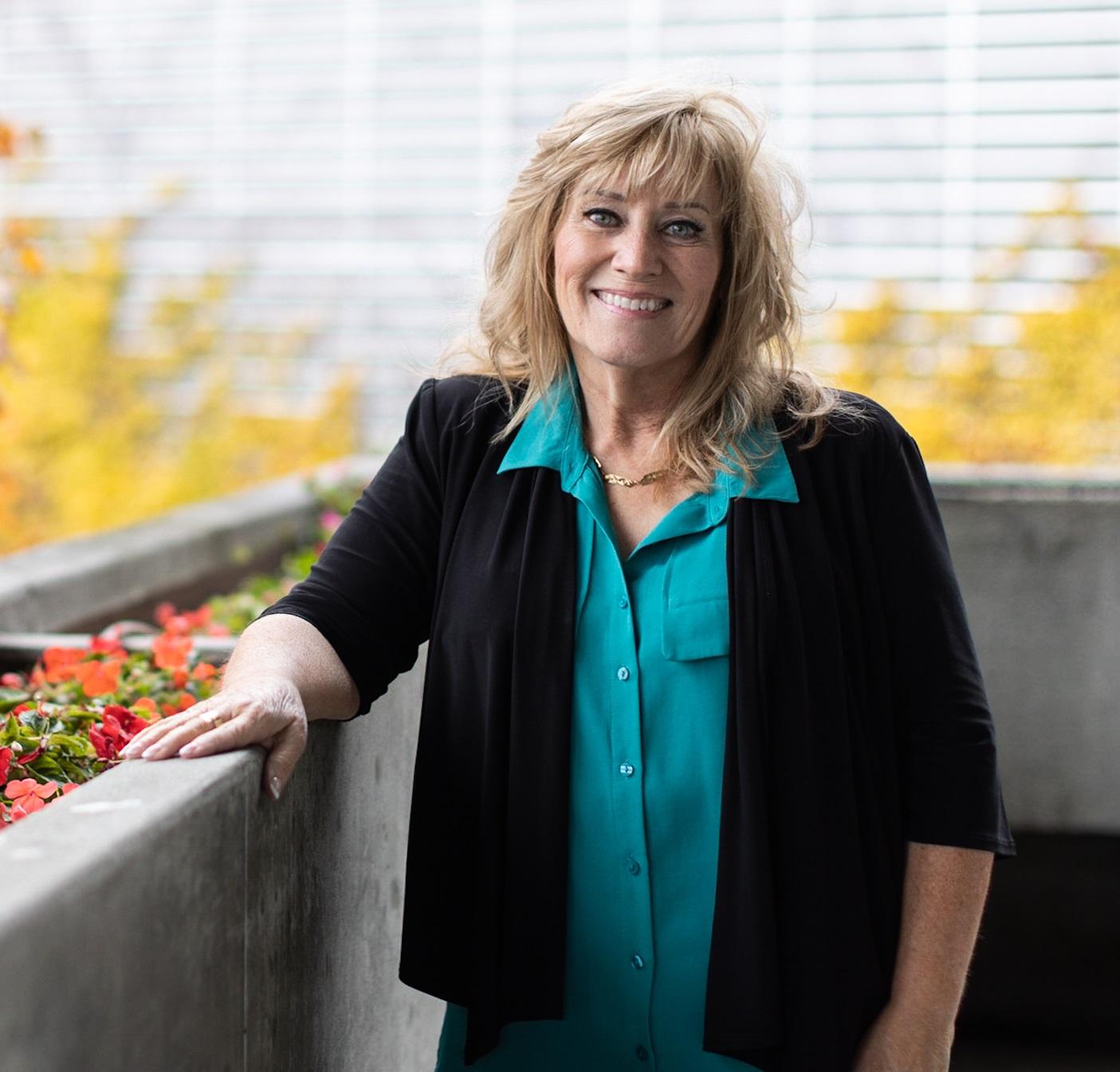 Acknowledging the patient. Being compassionate. Taking that extra time. Being knowledgeable about the topic. These are all qualities that could help create a more inclusive environment for First Nations patients visiting community pharmacies in BC.
That was the observation of 2022 Friend of Pharmacy Award winner Candy-Lea Chickite, Project Manager for the Healthy Medication Use Project at the First Nations Health Authority (FNHA). Since 2017, Chickite has spent a significant amount of time communicating the types of pharmacy services available for First Nations communities, while working with community pharmacies to ensure they demonstrate best practices when serving First Nations community members.
Chickite is a member of the We Wai Kai First Nation, based on Quadra Island and Campbell River, where her son, Ronnie Chickite, serves as elected Chief. She spent much of her earlier years as a seine fisher of salmon and herring, along with her husband, sons and many other extended family members. However, in more recent years, the fishing industry has taken a downturn, prompting Chickite to start exploring other opportunities.
"I had to find other things to do, and I've actually been out of the industry after being a part of the big sockeye run of 2011," Chickite said. "The one thing that my husband used to always say was, 'The tide waits for no man,' and you know, you can just apply that to almost anything. That's one of my life lessons to live by, don't let things pass you by."
Since joining the FNHA, Chickite has been a crucial bridge to link First Nations community members and pharmacy services in their communities. Chickite's work initially involved communicating knowledge on the changes brought by PharmaCare Plan W transitioning to replace Health Canada's Non-Insured Health Benefits Program (NIHB) in 2017. Today, she supports First Nations communities in building or enhancing their relationships with local pharmacies and leads a number of medication safety initiatives such as FNHA's Medication Return grants to help communities dispose of expired medications. More recently, Chickite has been working with the University of British Columbia's Pharmacists Clinic to develop pharmacy-specific education modules to foster culturally safe and inclusive pharmacy services.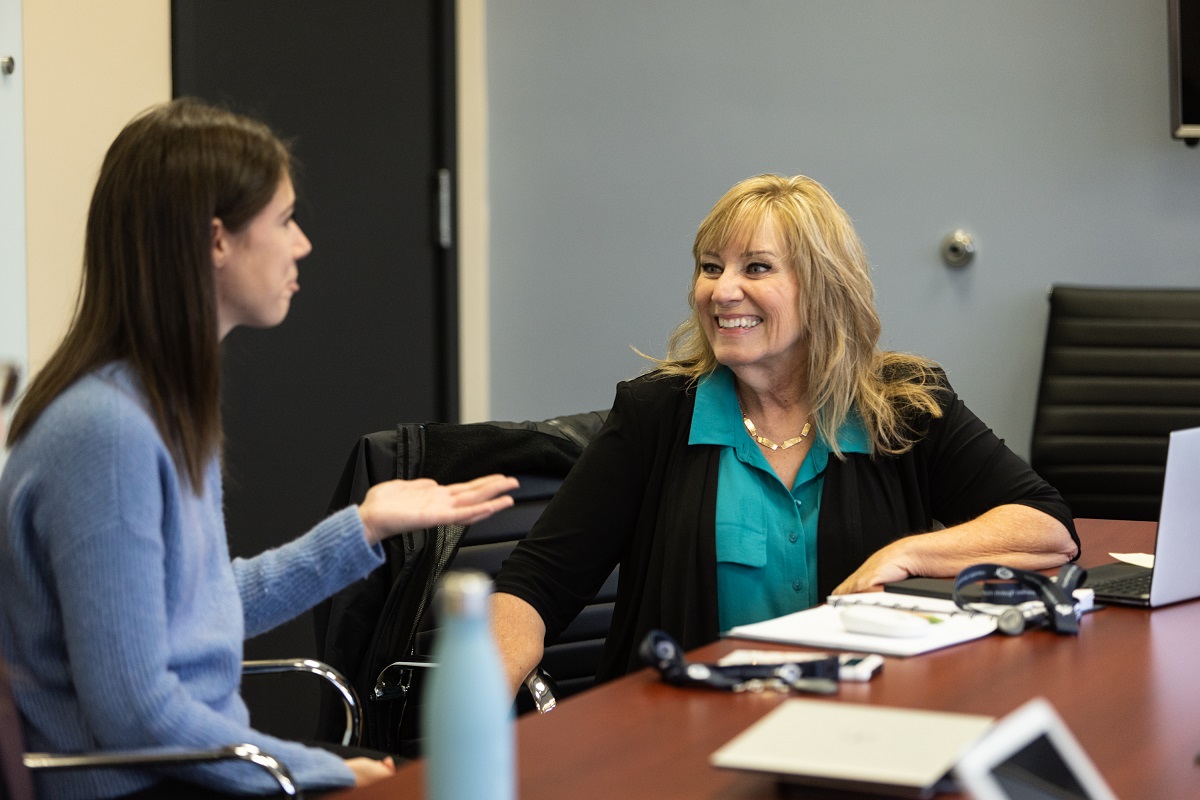 More recently, Candy-Lea Chickite has been working with the University of B.C.'s Pharmacists Clinic to develop culturally safe and inclusive pharmacy services. She is seen here speaking with UBC pharmacist and lecturer Tiana Tilli.
"Pharmacists can be seen as a person of authority. When we go up to the counter and present the prescription, you always hope that everything will be covered or that the pharmacist will know what to do in case a particular medication isn't on the formulary," Chickite said.
"And really, all we can do is place it in the pharmacist's hands. So making sure that there are good relationships between pharmacists and First Nations peoples and communities as a whole really help engage and develop that trust."
For many First Nations community members, visiting the pharmacy may be a daunting experience due to a lack of knowledge about drug therapies and coverage. First Nations community members then rely on pharmacists to be proactive problem solvers and explain what they are doing to help.
"I'd heard stories where people did not get the medications they needed. In some cases, it was a simple billing problem that needed to be fixed. In other cases, offering to help get the prescription changed to a covered alternative could have proactively addressed affordability issues. Learning and communicating where to find FNHA's drug plan information was one of the main focuses during the drug plan transition from NIHB to PharmaCare Plan W," Chickite said.
Over the past five years, Chickite has noticed that her efforts are working. More pharmacies are knowledgeable about First Nations drug coverages and are providing quality, compassionate and culturally safe care, particularly for First Nations community members.
"I think I'd really just like to thank all of those pharmacists out there who have great interactions with their customers. I want to thank them for all they've done, everything they're doing now and everything they'll continue to do in the future," she said.
"Because those good feelings at the pharmacy counter don't just end when that person turns away and walks out the door. Those interactions stay inside. People remember what they experienced, what was said and how they felt for a very long time. So, my hands are raised to all pharmacy team members who provide and promote culturally safe care within their pharmacy. Gilakas'la, thank you."