Riz Gumpac
New Practitioner Award
Pharmacy Manager, Ucluelet Co-op Pharmacy
Ucluelet, B.C.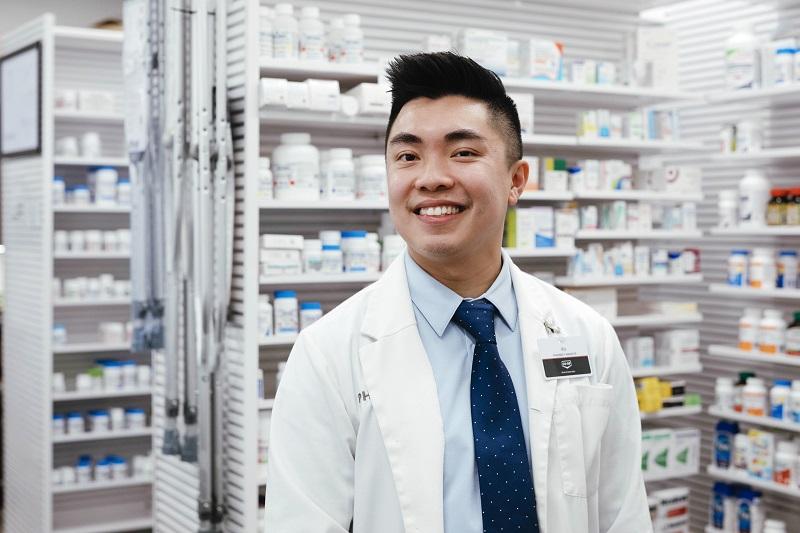 Through the forested, winding turns of the Pacific Rim Highway, a narrow twisting path of pavement cut into the side of mountains, the dense trees suddenly vanish and reveal the majesty of the western face of Vancouver Island, where the last rays of the sun can be seen dipping into the Pacific.
Here is the destination of adventure-seekers, of surfers, of explorers of the wilderness, of tourists; it is the home of First Nations communities from time immemorial, of settlers from generations past, and of new arrivals, young families and professionals wishing to experience life at the edge of the world.
Ucluelet. For the past two years, 2022 New Practitioner Award recipient Riz Gumpac has established himself as a cornerstone of this community's health. It was only 2018 when Gumpac graduated from the University of Saskatchewan's pharmacy program. Since then, he has spent short periods working in Saskatchewan, then in Alberta, before a stint in Abbotsford where he learned of a relief opportunity in Ucluelet.
"So I Googled it," Gumpac said. "I saw it on the map, I thought, I haven't been there before and it might be a good opportunity to go into a small community and see what it feels like in terms of pharmacy practice."
At first, he didn't think he would stay.
"I did not expect myself to be here two years later. This is very remote for me, especially, I'm a city boy. But then I just fell in love with the community when I was here. The people are very nice. They're very welcoming. They wanted me to stay, so I took the opportunity to become pharmacy manager."
It was good timing. The Co-op at that point had just completed renovations and had taken over the space previously occupied by an independent pharmacy. On the flip side, this meant Gumpac had to begin this chapter of his life just as the pandemic was at its peak.
"I didn't know how to handle it at first, what to do with it and how to run the practice. No one knows how to run something in a pandemic, right?" he said.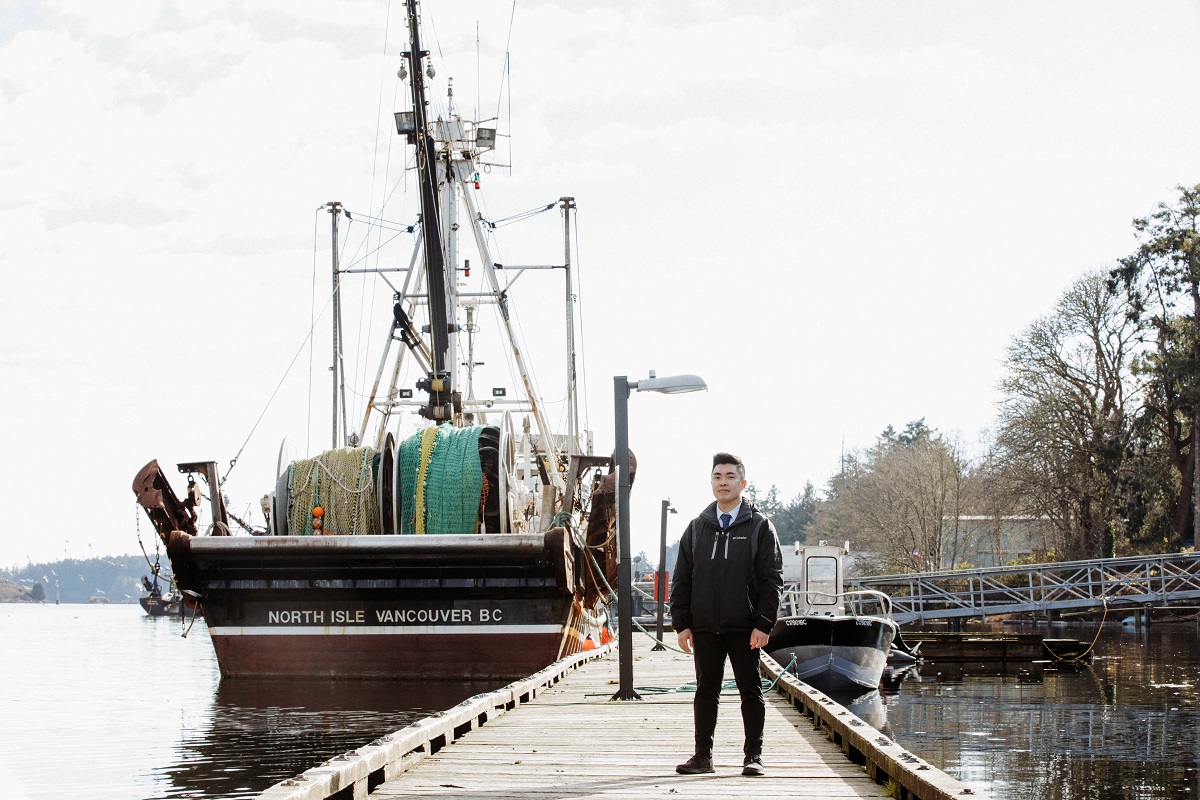 Ucluelet is a small coastal community on the western edge of Vancouver Island, the destination of thrill seekers and home to young families and traditional First Nations bands.
Over time, Gumpac began developing an understanding of the community's needs, of how his services could best benefit the community, and also how to work in an integrated manner with other health professionals in town. The remote nature of the community means that health resources are often understaffed, and Gumpac and his small team at Ucluelet Co-op Pharmacy are often pushed to practice their full scope. Sometimes, this means having to spend seven days a week at work.
"Health care is a team process. I can only do so well because of the people that I work with, and that includes the nurses in Hitacu, my past and present co-workers, doctors and town and definitely the medical office assistants and hospital nurses up in Tofino and other health professionals in our area," Gumpac said.
Earlier this year, in May, Gumpac was named employee of the month at the store after receiving a nomination from a patient for the store's Excellence Award for Outstanding Service.
"It was an awesome feeling to have. A patient of mine was so happy that she mentioned on the nomination how she was taken aback with how I followed up with her in terms of her care. I chased her down an aisle just to see how she was doing, to tell her more about the conditions she had, and she was very appreciative," he said.
Gumpac has also grown to love the recreational aspect of Ucluelet during his time here. He has even convinced a fellow University of Saskatchewan classmate, pharmacist Mandy Turnbull, to join him at the Co-op.
"This is definitely a fun outdoor community. I started learning how to surf, most of the time I do hikes and I'll do some biking here too. Just having talks with the local people is a good way to connect with them and the area where I am living in. Basically digging your roots," he said.
As for advice he has to offer for fellow new practitioners, they should pick a specialty, Gumpac suggested.
"Coming out of school, you have to ask yourself, "How do you Pharm?" How do you want to practice pharmacy. Pick up things that interest you in school, run with it, specialize in it, focus in it and see what you want to practice," he said.
"It's important to understand the patient population in wherever you want to practice and focus on how you want to uplift your community through your services."