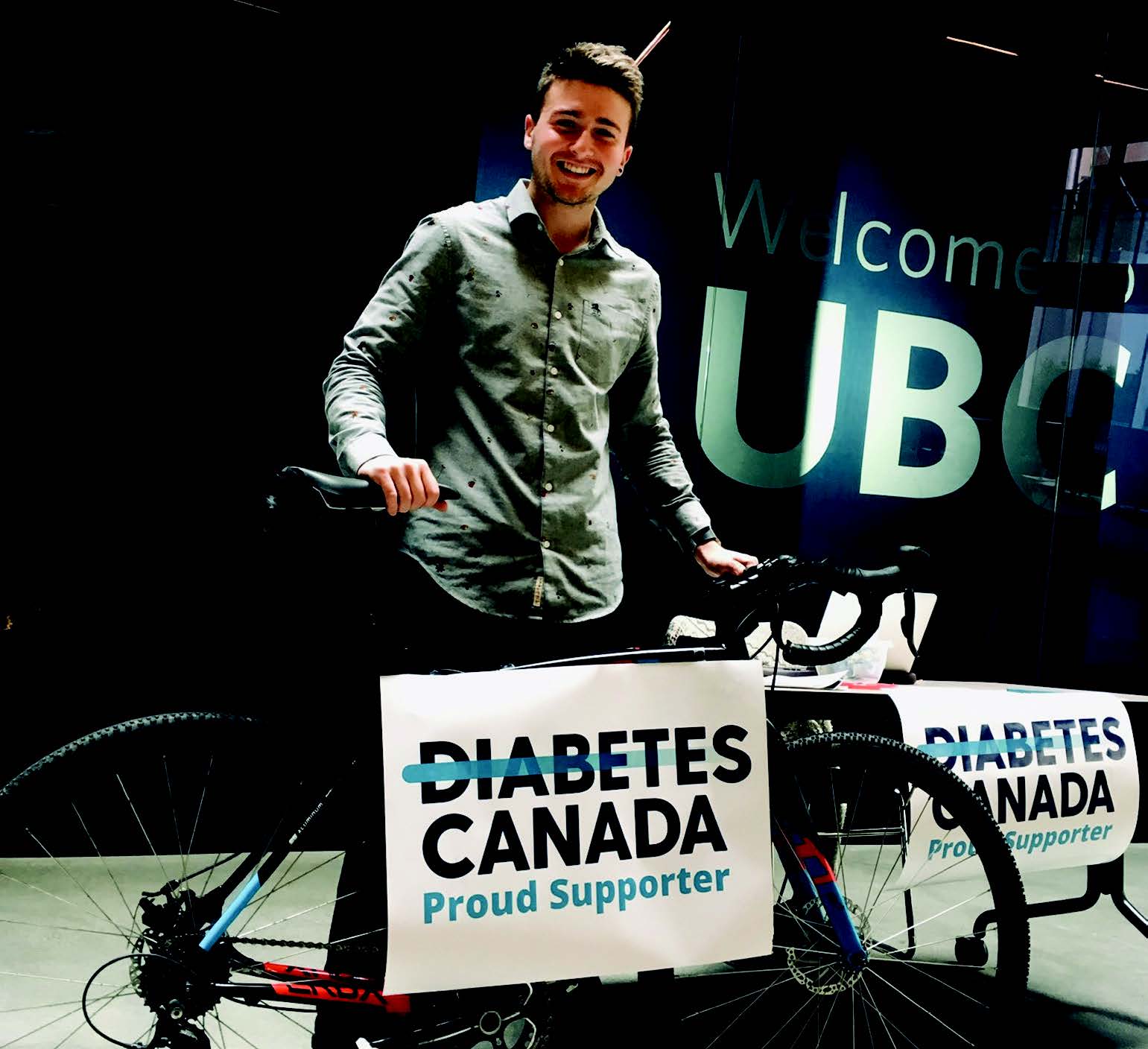 UBC pharmacy student and BCPhA member Boris Trinajstic will participate in the 2018 RBC GranFondo Whistler race, raising funds in honour of Diabetes Canada.
Four years ago, University of British Columbia pharmacy student and BCPhA member Boris Trinajstic had a revelation. Following a routine visit to his family doctor, he became aware of how sedentary and car-dependent his lifestyle was.
"I remember making some changes in my life following that revelation," says Trinajstic, who took up running and recreational ice hockey. "What I've come to realize is that as a future pharmacist, I'm better poised to make a difference to my patients, similarly to how I made a difference in my own life."
It was in this time of transition that Trinajstic found a new passion – cycling. And this spring and summer, he is putting his newfound sport to good use, raising funds and awareness on behalf of diabetes research.
"This fundraiser not only stands for awareness for Diabetes Canada, but also for pharmacists making a difference in the struggle against diabetes."
Trinajstic will be competing in a series of running and cycling events over the next several months, culminating in the grand finale of the 2018 RBC GranFondo Whistler on Sept. 8, a 122 km race from Stanley Park to Whistler Village.
Training will involve daily bike rides to and from downtown Vancouver and UBC, swimming laps, biweekly runs around Stanley Park and lengthy weekend rides across the Lower Mainland.
"For BCPhA members, I would hope my story can help demonstrate that we don't need to be Olympians to make a difference in the lives of our diabetic patients, and that collectively, we can continue to prove our worth to British Columbians," he says.
So far, Trinajstic has raised more than $2,000 for Diabetes Canada. To learn more or donate, visit facebook.com/borisagainstdiabetes.