Tara Oxford gives life-saving drug to customer who overdosed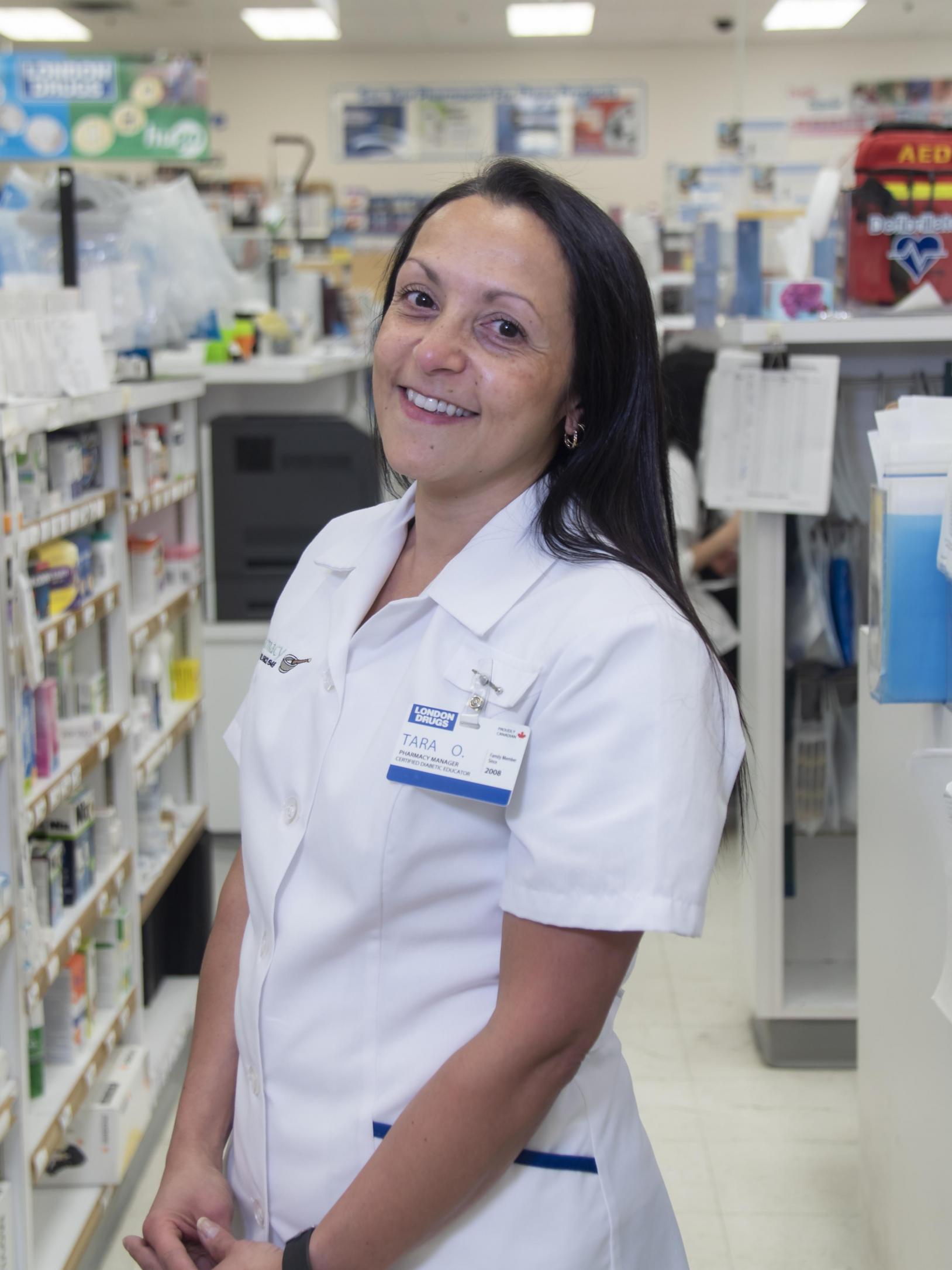 While most pharmacists know that naloxone is an important tool in the fight against B.C.'s opioid epidemic, London Drugs pharmacy manager Tara Oxford experienced firsthand the drug's life-saving power this fall, after personally administering a naloxone shot to a customer who had overdosed inside the store.
"I just knew what I needed to do," says Oxford, recalling the incident that took place in early October. "There was no judgment, I just thought, 'This is the drug that is going to save his life.' The situation was very intense, but it was very calm. Everybody had a very good understanding of what they needed to do."
The day started out like any other, with Oxford serving patients behind the counter at her Courtenay-based London Drugs pharmacy. The day's events took a turn when a 24-year-old man asked to use the store's public washroom and never reappeared. After about 40 minutes, and repeated failed attempts by staff to get his attention, London Drugs store manager Adam Fraser opened the door with an emergency key, where the man was found slumped over on the toilet seat and unresponsive. Surrounded by drug paraphernalia, the man was pale blue and barely breathing.
London Drugs staff immediately jumped into crisis mode, calling 9-1-1, cordoning off the area, performing CPR and notifying Oxford to administer a naloxone injection. After gathering her supplies and running to the scene to inject the life-saving drug, Oxford recalls how quickly the medicine took effect.
"I gave the shot, and his colour came back pretty quickly," she says. "He started to come round and by the time paramedics arrived and gave him some oxygen, he had turned pink again and walked straight on to the stretcher. It was absolutely incredible."
After receiving treatment at North Island Hospital Comox Valley, the young man was released and later came back to London Drugs that evening to offer his sincere gratitude for saving his life and allowing him to spend Thanksgiving with his family, Oxford says.
While Oxford is intimately involved with the take-home naloxone kit campaign, as a Board member of the College of Pharmacists of BC who had a hand in implementing the drug's descheduling for emergency use in 2016, this was her first time administering the drug in a real-life situation. She encourages all pharmacists to not only stock naloxone kits in pharmacies, but to be educated and trained on how and when to use it.
"This could happen anywhere at anytime," says Oxford. "We're a store inside a mall in the small town of Courtenay. Who would've thought that this would happen here? Don't be afraid to give the shot; it saves lives without a doubt."
Earlier this year, Oxford won the BC Pharmacy Association's 2018 Pharmacy Leadership Award.