Wellness Pharmacy manager Pegah Arasteh began offering pharmacogenomic testing for patients more than a year ago.
By Michael Mui
An increasing number of Canadians understand pharmacogenomics could help personalize their medications to work more effectively for them, while reducing the risk of adverse effects. Few understand the importance of tailored medications more than community pharmacists who consult with patients regularly.
Earlier this year, a survey of more than 1,500 Sanofi health benefit plan holders found 74 per cent of their membership would consent to providing a DNA sample for the benefit of more personalized medication. Additionally, 65 per cent of plan sponsors expressed interest in providing coverage for pharmacogenetic testing.
Here in B.C., more than 110 pharmacies across British Columbia have already signed up to offer their patients pharmacogenetic testing through myDNA testing kits—a pharmacist-led genetic testing and interpretation service promoted through RxOme Pharmacogenomics Canada Inc., a joint venture between the BC Pharmacy Association and myDNA.
myDNA uses a cheek swab to collect DNA for the purpose of analyzing a patient's genetic profile. The test is purchased at the pharmacy and the results are returned to the affiliated pharmacy through a secure online portal. Results are released to the patient once they have had an opportunity to review their results with the pharmacist.
Community pharmacists who have adopted pharmacogenomics into their practice are already seeing the difference personalized medications have on their patients' lives.
"A lot of patients find the results fascinating," says Pegah Arasteh, pharmacy manager at Wellness Pharmacy in North Vancouver. "For me, it's a resource available now on the market that allows us to help patients find a more suitable drug therapy."
Arasteh's pharmacy began using myDNA more than a year ago. After an online tutorial explaining how to use myDNA, her pharmacy began offering the tests to patients.
Often, it's the patients themselves who will proactively ask for the tests to ensure their medications are effective, says Arasteh. On other occasions, Arasteh would identify the patients herself. Often these patients may have had problems with medications in the past, such as concerns over side effects, or complaints that the medication has not reduced their symptoms.
Patients most often interested in myDNA include those taking medications for pain or mental health, as well as elderly patients on multiple medications.
"I love to give the example of codeine. Almost everyone knows what Tylenol #3 is. Your body has to convert codeine into its more active form, morphine, for it to give you pain relief," says Arasteh. "If you don't have the enzyme in your liver to convert the codeine then you're not going to get pain relief but you still have the potential to get side effects from it. It's an easy and simple way to explain how myDNA works."
It only takes a few minutes per patient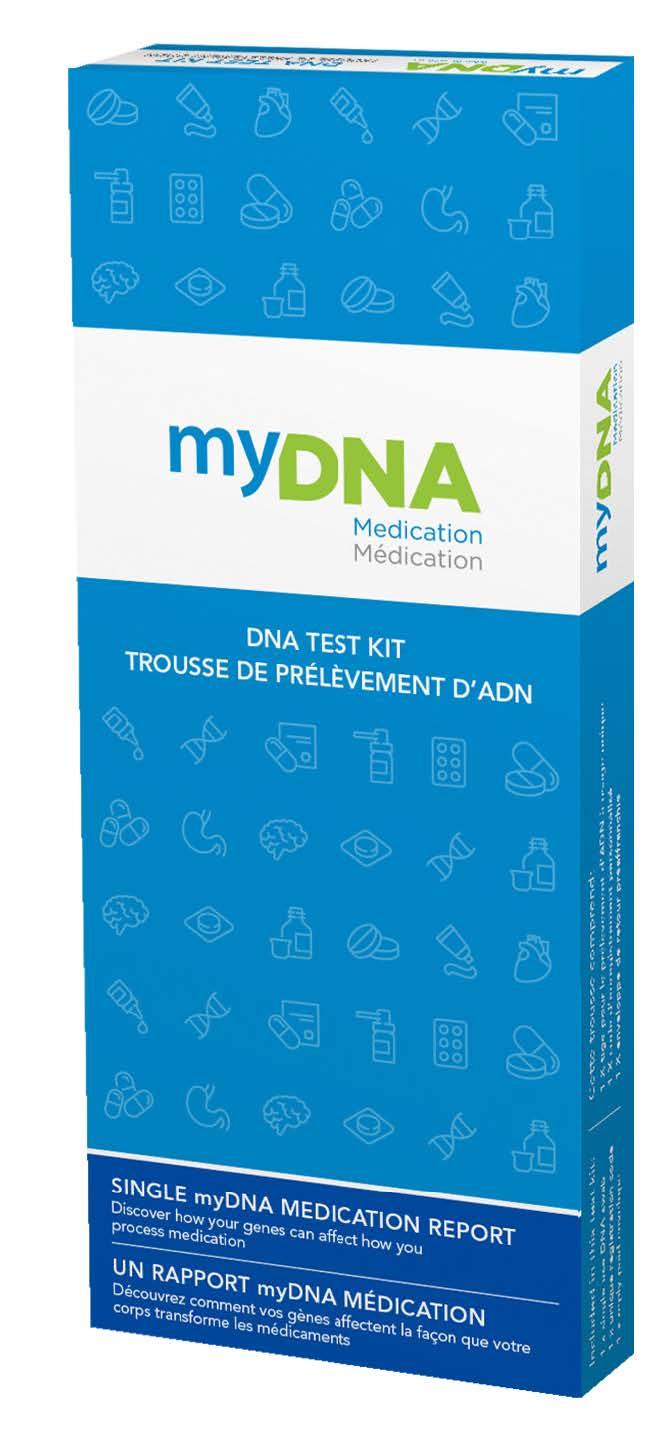 After identifying the patient, the time it takes to conduct a myDNA test really depends on how many questions the patient has, and how thoroughly they want to understand the test, Arasteh says. Patients have the option to take a single-category medication report, or a multiple-category medication report. Many opt for the latter.
"We do a quick cheek swab. Then we take about five minutes to input the patient's information into the computer. I'm one of the pharmacists that actually likes to take more time with patients to go through an example of what the results will look like," Arasteh says.
It's important to ask patients to identify which medications they are currently taking. Since the test focuses on medications metabolized by certain enzymes in the liver, not all medications are on the test. After about three weeks, the results are ready and the patient can be brought back for consultation. Ideally, you want the patient to come back once the results are available, in order to build a relationship with them. After which, the patients can print off the results themselves, or the results can be sent to a designated health professional such as a family physician. The test lets the patient know how well they metabolize each medication, so pharmacists and other health professionals can understand whether any adjustments to drug regimen are required.
"Once you have the results you go through the listed drugs and provide clarification. If you're a rapid metabolizer of the enzyme, for this specific active drug, your body is getting rid of it too quickly. Meaning that the amount of this drug in your body at any given time is too low to respond properly to the medication. That's basically the process," Arasteh says.
Patients are increasingly interested in pharmacogenetic testing
Bryce Wong, general manager of RxOme Pharmacogenomics Canada Inc., says there are more than 200 pharmacies across Canada now using myDNA in their practice.
"Taking medications is not something people take lightly," he says. "As a patient, of course, I would want to know that a medication is going to do more good than harm before I take it."
"For patients that have already experienced sub-optimal or negative outcomes with medications, pharmacogenomic testing can sometimes offer an explanation for those experiences and help provide direction in terms of where to take their treatment next. Pharmacogenomic testing is a powerful tool that pharmacists should be using to help patients make these important decisions."
Three barriers to adoption of pharmacogenomics: GenomeBC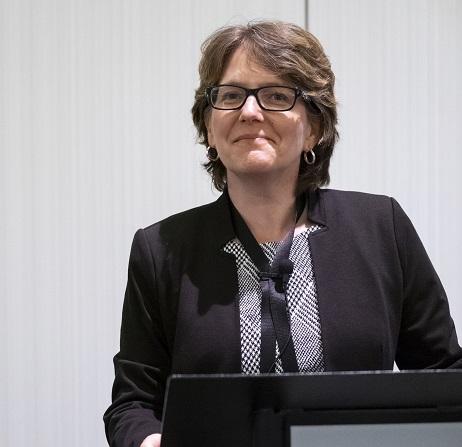 Lack of education among health professionals, complex genetic reports and the struggle to find a way to apply pharmacogenomics in medical practice are all barriers to a faster adoption of pharmacogenomics in health care, says Dr. Catalina Lopez-Correa, chief scientific officer of GenomeBC.
Despite growing support among pharmacists in B.C. to deliver personalized medications for patients willing to be genetically tested, there is still resistance among the current generation of health professionals, Lopez-Correa says.
"Most of them didn't get any training about genomics when they did their studies or their training," she says. "And when the patient comes saying my pharmacist prescribed that, or I got this from my pharmacy, the doctor will say that is not serious, because they don't know it."
Other criticisms include how many genetic test reports are difficult to understand, and do not clearly spell out how a patients' genetics could affect their medications—and how their prescriptions should be adjusted to ensure best outcomes.
"There's clearly a need for the doctors of B.C. and around the world to get a better understanding of genomics and how they can use this test, not just for pharmacogenomics, but genomics in general," Lopez-Correa says.
To learn more about how to introduce myDNA to your pharmacy, visit rxome.ca