A message from The College of pharmacists of British Columbia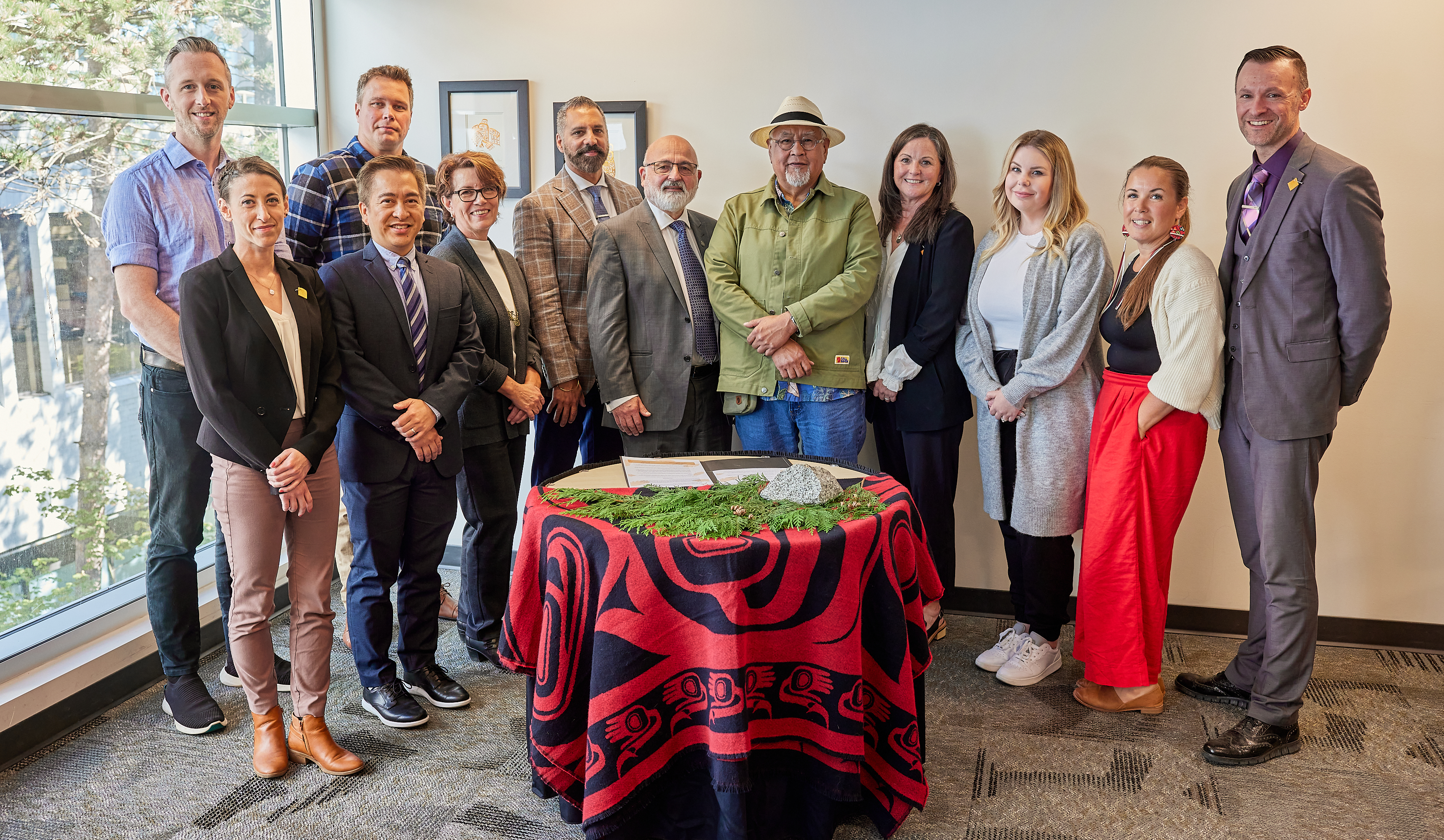 The College Board reaffirms their commitment to dismantling Indigenous-specific racism in health care at the September 2023 meeting, alongside Elder Sulksun (Shane Pointe) of the hən̓q̓əmin̓əm̓ speaking peoples – xʷməθkʷəy̓əm (Musqueam Nation).
As health care providers, pharmacy professionals should always strive to provide their clients with the best pharmacy care possible. It's the central thread that runs through every single practice decision and patient interaction. Unfortunately, culturally safe care is not always the experience of Indigenous Peoples accessing pharmacy care in B.C.
Reports such as 2020's In Plain Sight make it clear that the impacts of settler colonialism continue to permeate our health-care system, resulting in barriers to access and substandard health outcomes for Indigenous clients, families, and communities. As stewards of public safety, the College of Pharmacists of BC has a responsibility to confront these colonial legacies in our approach to health regulation, and to embed culturally safe practices into everything we do.
In September 2022, we adopted the Indigenous Cultural Safety, Cultural Humility and Anti-Racism Practice Standard, which sets clear and enforceable requirements for B.C. pharmacy professionals on the provision of culturally safe and anti-racist care for Indigenous clients.
In addition to adopting the Standard, we also re-framed our organizational goals by completely re-writing our mission, vision and values in a way that explicitly expresses our commitment to dismantling Indigenous-specific racism within B.C.'s health-care system. The College's new Commitment Statement and Values now fully embody our ideals as we strive to become a culturally safe, equitable, and person-centric, health regulator.
These foundational changes have become our north star, guiding us as we build upon our progress to promote anti-racism and Indigenous cultural safety and humility in the years to come.
The College also continues to engage with Indigenous advisors, Elders and Knowledge Keepers to align our actions with, and promote a greater understanding of, traditional practices and Indigenous ways of knowing and being that will inform policy development and pharmacy care delivery.
In June 2023, both our Registrar Suzanne Solven and Deputy Registrar Heather Biggar visited remote and rural First Nations communities in Kitsumkalum, Lax' Kwalaams, and Yunesit'in where they engaged with First Nations health leaders and community members about the intersection between Indigenous traditional medicines and western medications. Engaging with Indigenous community members in this way recognizes Indigenous rights to health and self-determination and ensures that their communities are involved in the development of sustainable changes that affect them. We are grateful to these communities for their insights, and for helping us to better understand how pharmacy practice fits alongside Indigenous practices.
More recently, at the September Board meeting, the College welcomed Joe Gallagher of the Tla'amin Nation and Qoqoq Consulting, who led our Board and Management team through a workshop to reflect on and acknowledge white privilege and bias and their impacts on Indigenous Peoples when accessing health-care services.
Regularly engaging in education and self-reflection is critical in the Board's efforts to actively build its capacity to govern the profession in a way that promotes understanding and reconciliation. The Board ended its September meeting alongside Musqueam Elder Sulksun, who guided them through a re-affirmation of the Board's commitment to cultivating safer spaces for our Indigenous partners and being allies in addressing Indigenous-specific racism.
Also in September, the College worked with the First Nations Health Authority and UBC's Faculty of Pharmaceutical Sciences to release two educational courses focused on increasing cultural safety and humility for First Nations clients accessing pharmacy practice.
These courses are available at no cost, in order to support pharmacy team members in meeting the new ICSH Standard and in allyship to eliminate Indigenous-specific racism in pharmacy care settings. This education is part of a collective effort to reduce experiences of culturally unsafe care for First Nations clients across the British Columbia health-care system.
Addressing the colonial legacies within the health-care system will take persistence from all of us, and we encourage you all to consider these courses and similar resources to build upon your own journey of self-reflection and self-education.
For further information and resources on Cultural Safety, Cultural Humility and Anti-Racism, including information about the Indigenous Cultural Safety, Humility & Anti-Racism Practice Standard, please visit: bcpharmacists.org/CulturalSafetyAndHumility.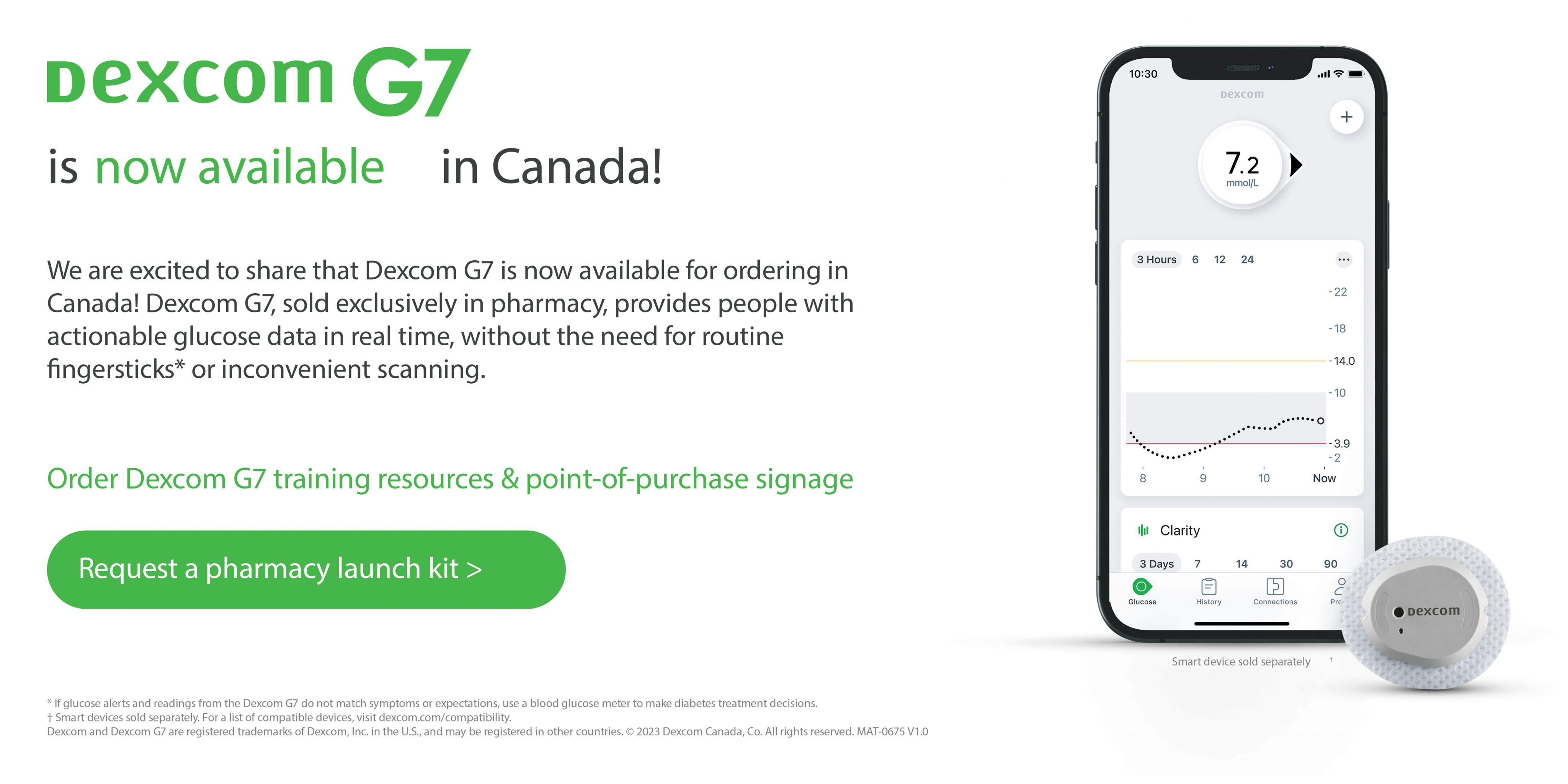 The above is a paid advertisement. For advertising inquiries, please contact michael.mui@bcpharmacy.ca