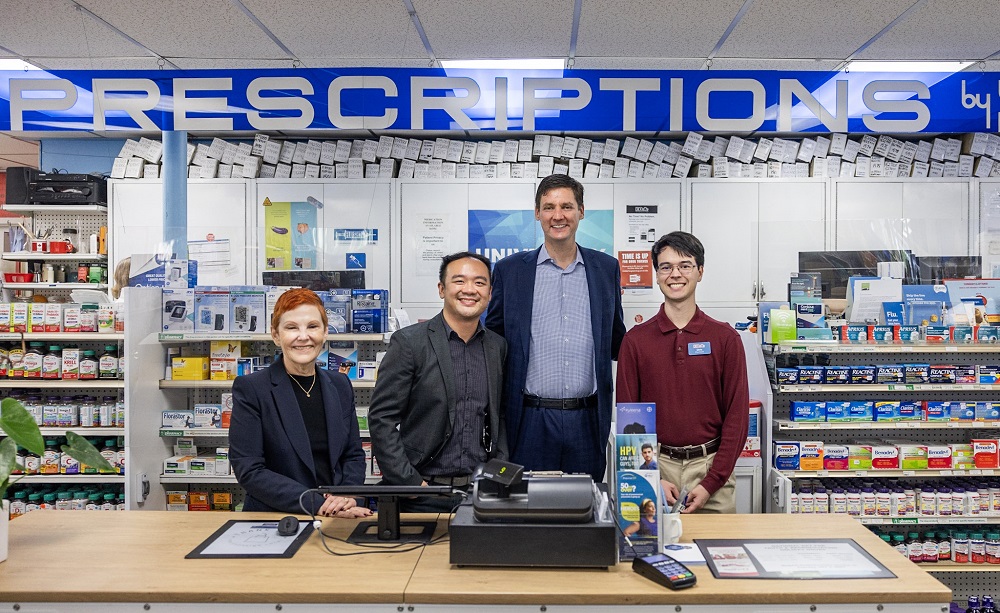 L-R: BC Pharmacy Association CEO Geraldine Vance, pharmacy owner Mario Linaksita, Premier David Eby and pharmacist Christopher James pose for a photo at University Pharmacy.
Four months after the minor ailments and contraception service (MACS) was implemented in B.C., the Association invited Members of the Legislative Assembly to visit pharmacies to check out how the service has been received by British Columbians.
The following photo collage were taken during the tours.
Vancouver-Kensington: MLA Mable Elmore at Naz's Pharmacy Fraser.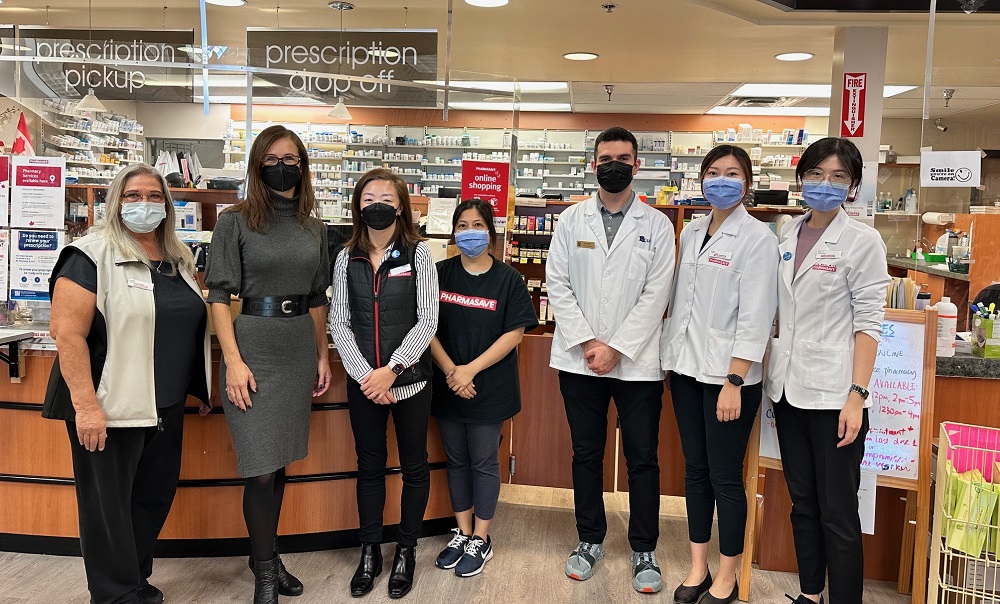 Richmond-Steveston: MLA Kelly Greene at Pharmasave #038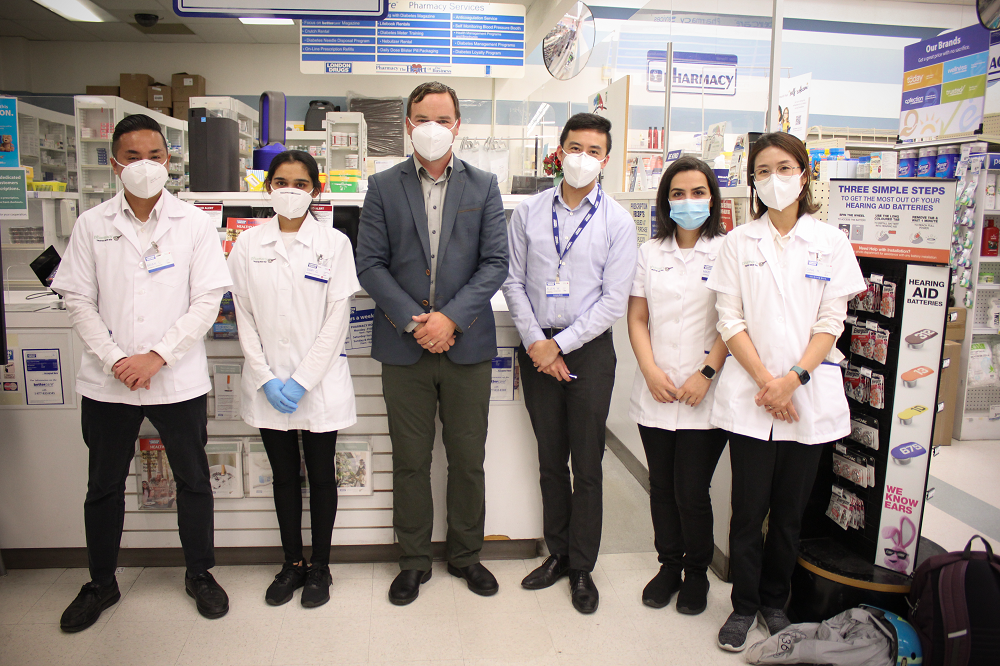 Vancouver-West End: MLA Spencher Chandra-Herbert at London Drugs #50.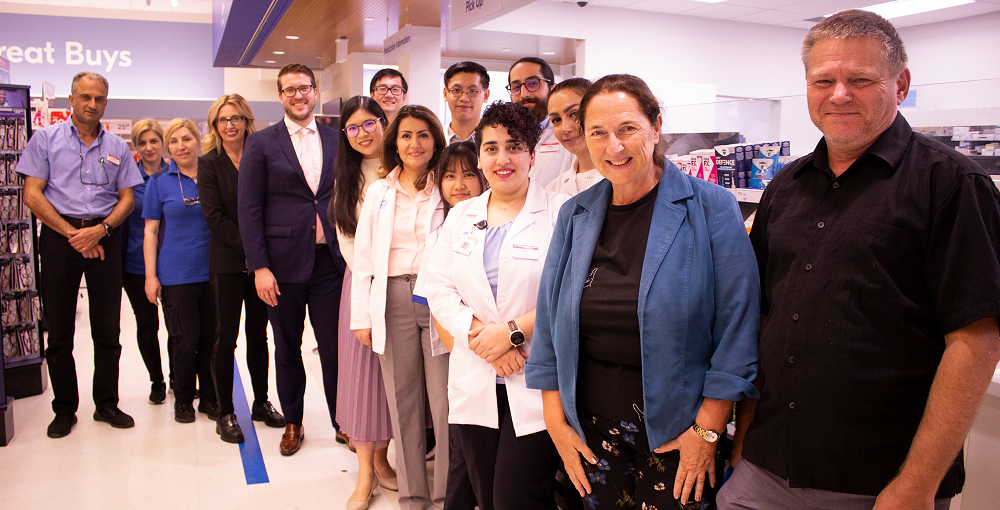 North Vancouver-Seymour: MLA Susie Chant at Shoppers Drug Mart #291.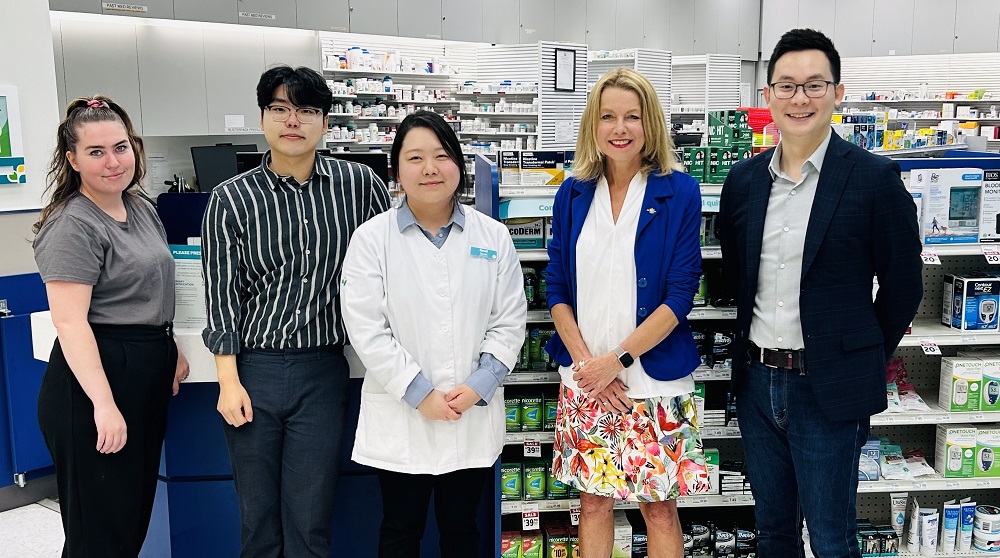 Esquimalt-Metchosin: MLA Mitzi Dean at Rexall #7103.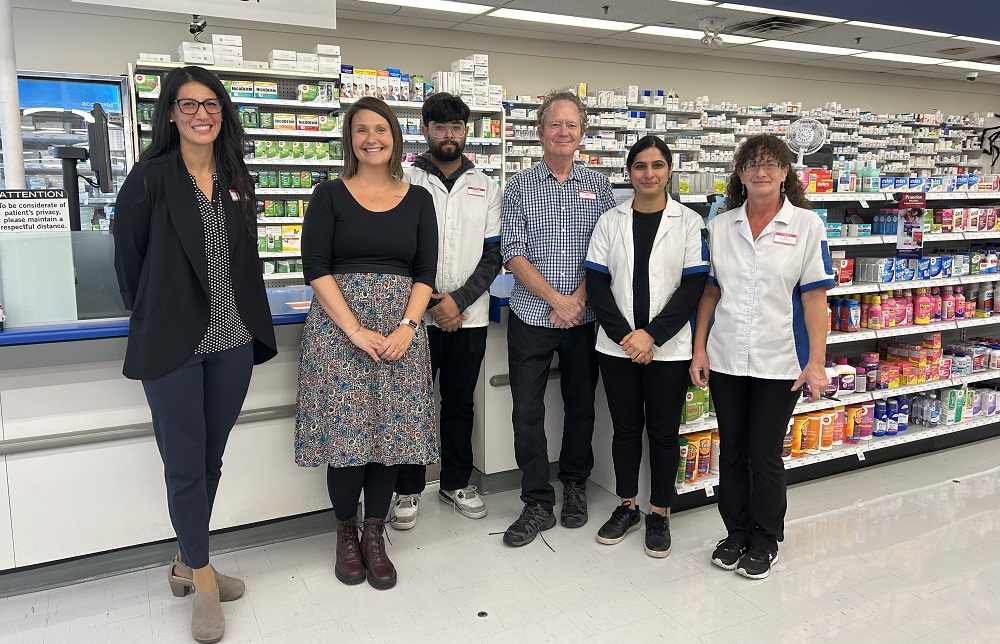 Victoria-Beacon Hill: MLA Grace Lore at Shoppers Drug Mart #208.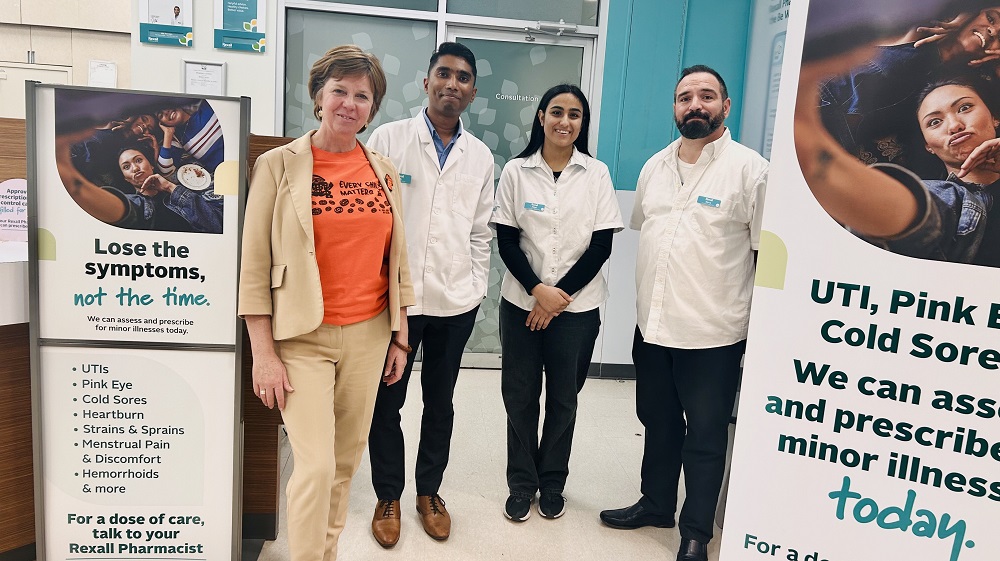 Nanaimo: MLA Sheila Malcolmson at Rexall #7191.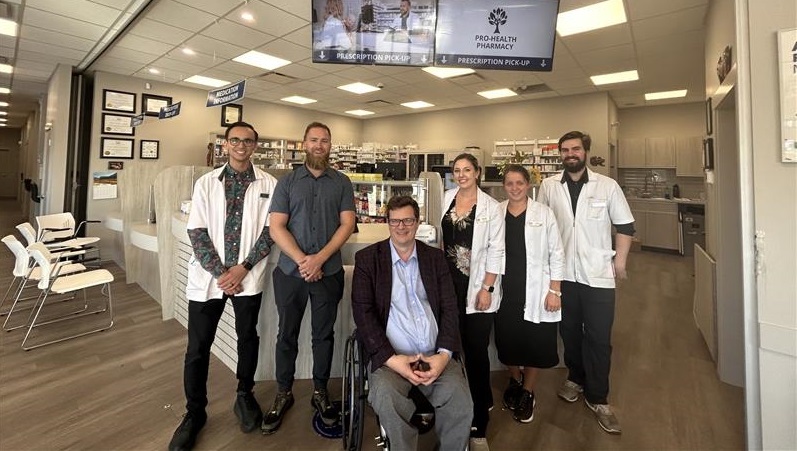 Chilliwack: MLA Dan Coulter at Pro-Health Pharmacy.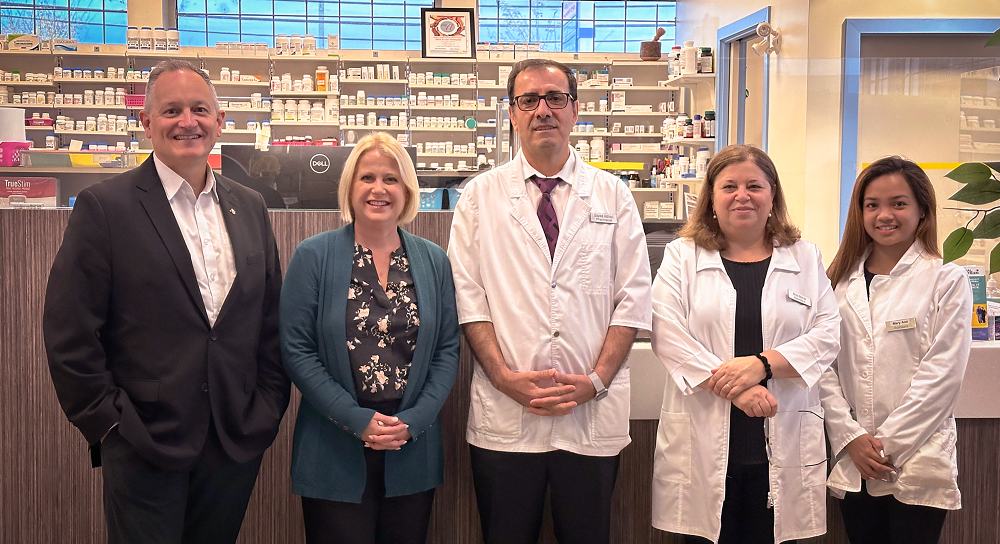 Maple Ridge-Pitt Meadows: MLAs Lisa Beare and Bob D'Eith at Medlandia Compounding Pharmacy.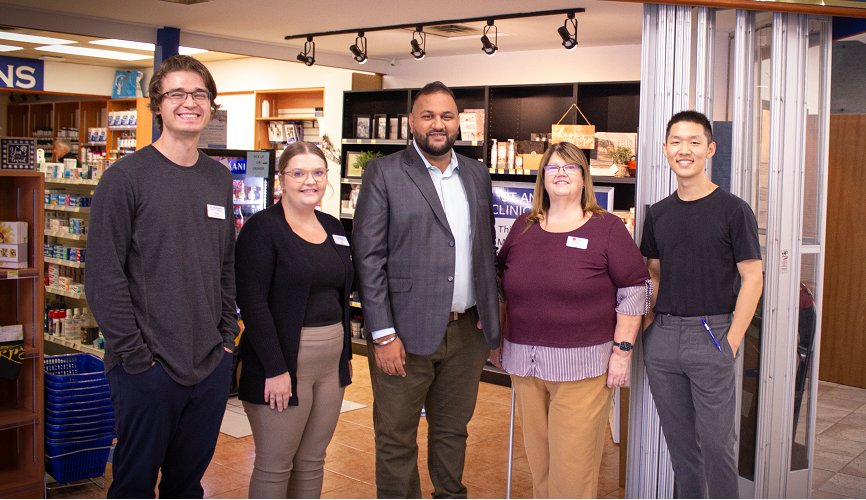 Langford-Juan de Fuca: MLA Ravi Parmar at St. Anthony's Clinic Pharmacy.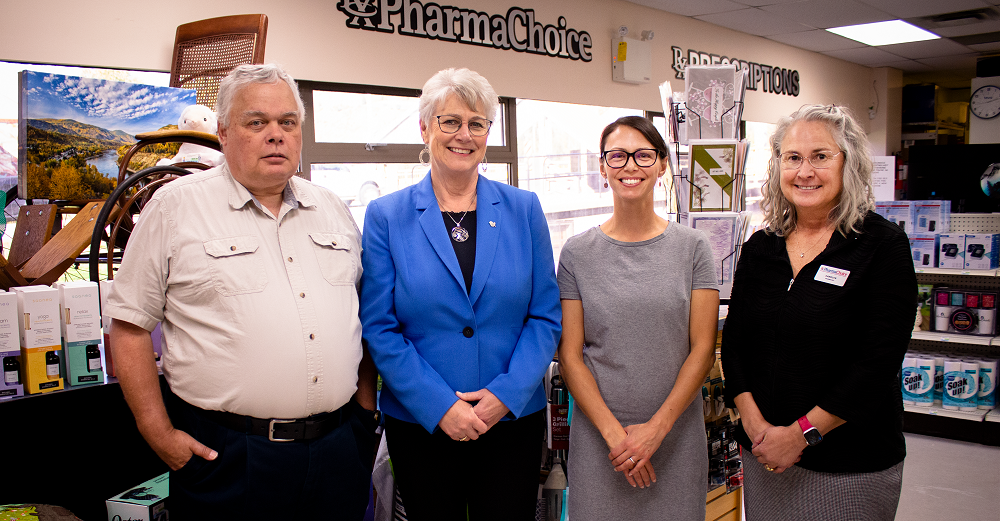 West Kootenays: MLA Katrine Conroy at Trail Apothecary Pharmachoice.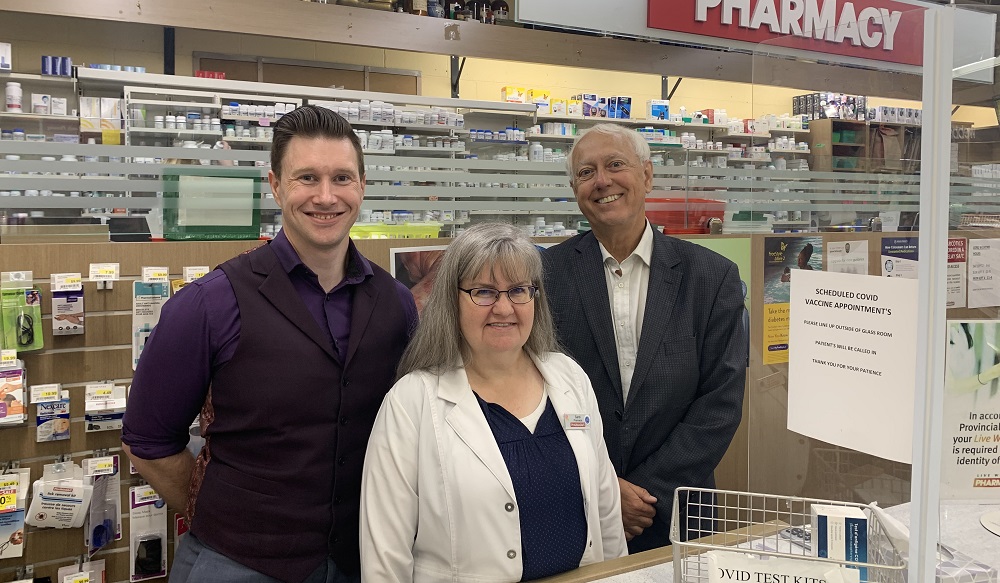 Oak Bay-Gordon Head: MLA Murray Rankin at Oak Bay Pharmasave.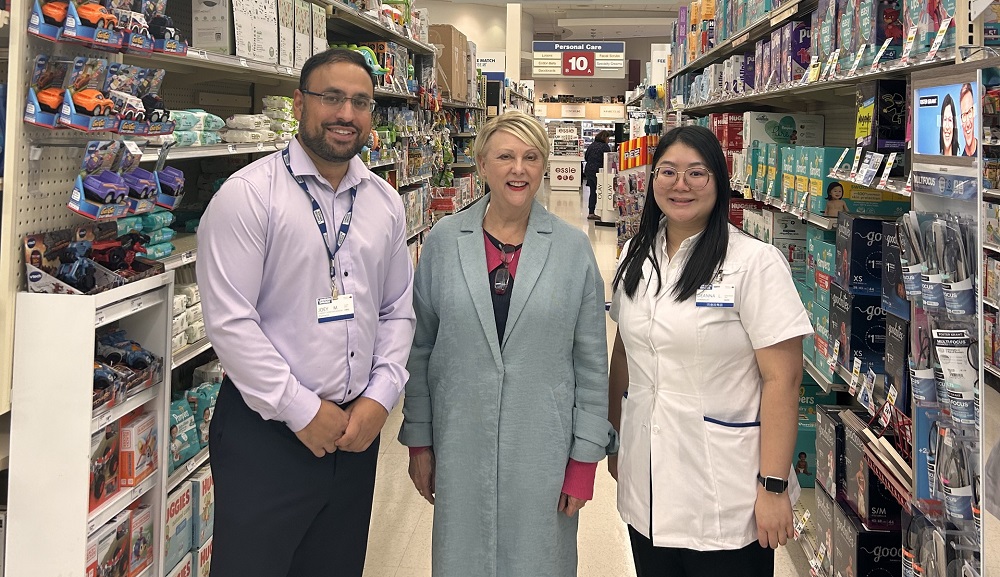 Burnaby North: MLA Janet Routledge at London Drugs #56.