Two member pharmacists have been appointed to the BC Pharmacy Association Board of Directors and will begin their roles on Sept. 1, 2018.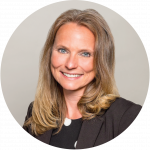 Karen Sullivan is Senior Director, Pharmacy Professional Affairs for Loblaw Companies Limited, where she oversees regulatory affairs, professional relations and advocacy for Shoppers Drug Mart and Loblaw pharmacies in Canada's four western provinces and territories.
Born in Fort St. John, Sullivan completed her Bachelor of Science in Pharmacy and Master of Health Services Administration from the University of Alberta and a Doctor of Pharmacy from Duquesne University in Pittsburgh.
She began her career as a pharmacist with London Drugs and has since practiced in community, government and industrial pharmacy settings, serving in different roles as manager and program development. Sullivan currently sits on the Economics Advisory Committee of Pharmacists Manitoba, the Pharmacy Owner's Council with the Pharmacy Association of Saskatchewan, the Community Pharmacy Owner's Forum with the Alberta Pharmacists' Association and is Co-Chair of both the B.C. and Alberta Caucuses with the Neighbourhood Pharmacy Association of Canada.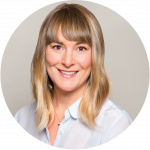 Lori Hurd is Pharmacy Manager at the Ironwood location of Save-On-Foods Pharmacy in Richmond. A graduate of Dalhousie University's College of Pharmacy in 2007, Hurd worked as a pharmacist at Sobeys in Ontario and then moved to B.C. in 2010 as a pharmacy manager at Thrifty Foods. She has been working with Save-On-Foods since 2014, where she is a specialist in travel health and vaccinations.
She is currently a preceptor for the UBC PharmD program and has served in the past as an assessor with the Pharmacy Examining Board of Canada (PEBC). In 2017, Hurd spearheaded a run group for pharmacy patients and helped several participants complete a goal run of 10km.