We asked community pharmacists who are already using CareConnect to tell us how access to the eHealth Viewer has impacted their practices. Here's what they said.
Adrian Ziemczonek: UBC Pharmacists Clinic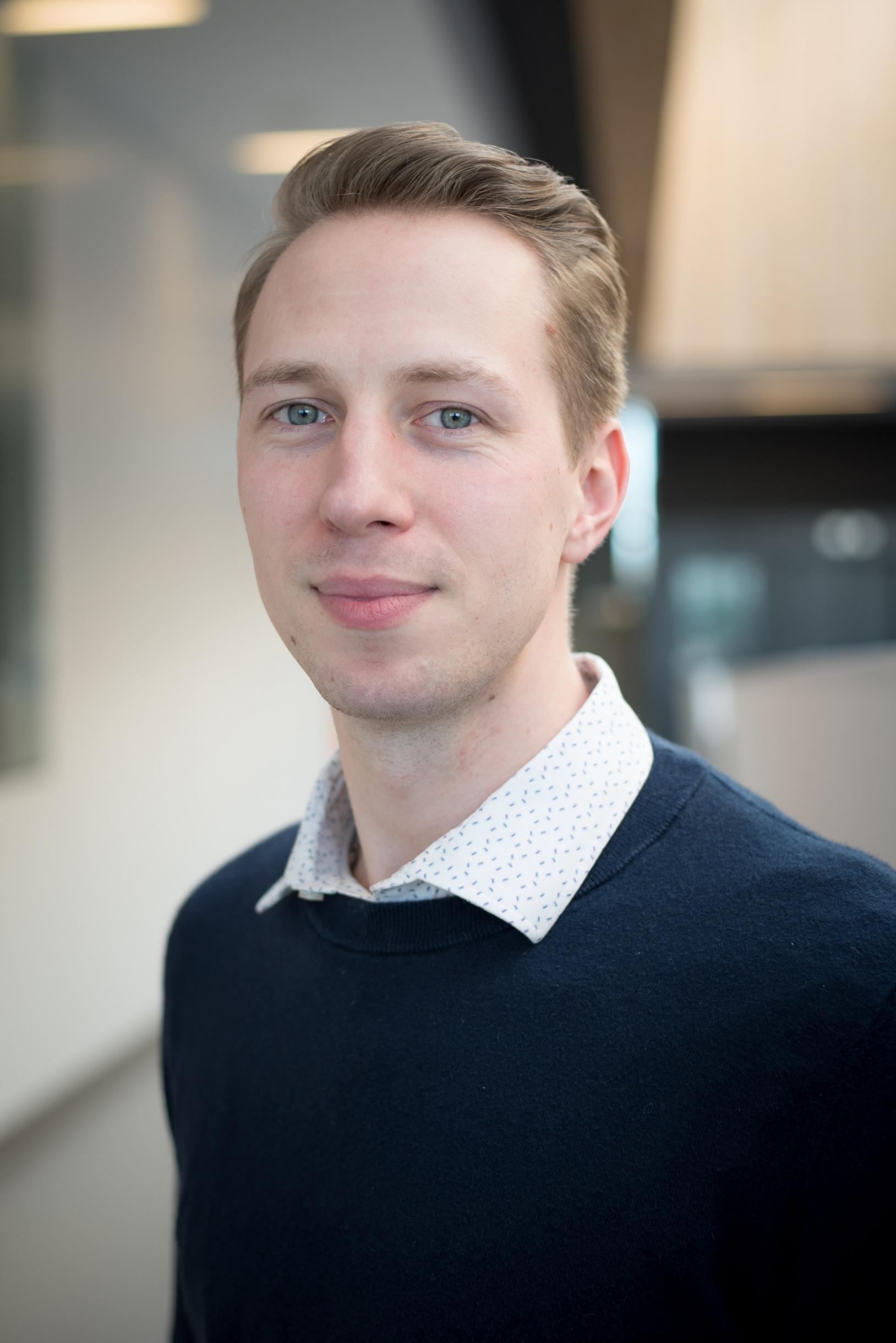 Having rapid access to patient health information through CareConnect has had an immediate and positive impact on my patient care practice. While meeting with a patient I am able to check lab values to assist with monitoring drug therapies, confirm recent medical history and medication trials while reviewing health provider summaries, or piece together an immunization history to identify potential unmet needs.
Additionally, having instant access to health data has reduced the time I spend requesting health information from patients and providers. Checking and reviewing CareConnect has become a routine step in my patient workup because it provides a more complete clinical picture and has enabled me to make more timely and confident recommendations.
Jillian Reardon: UBC Pharmacists Clinic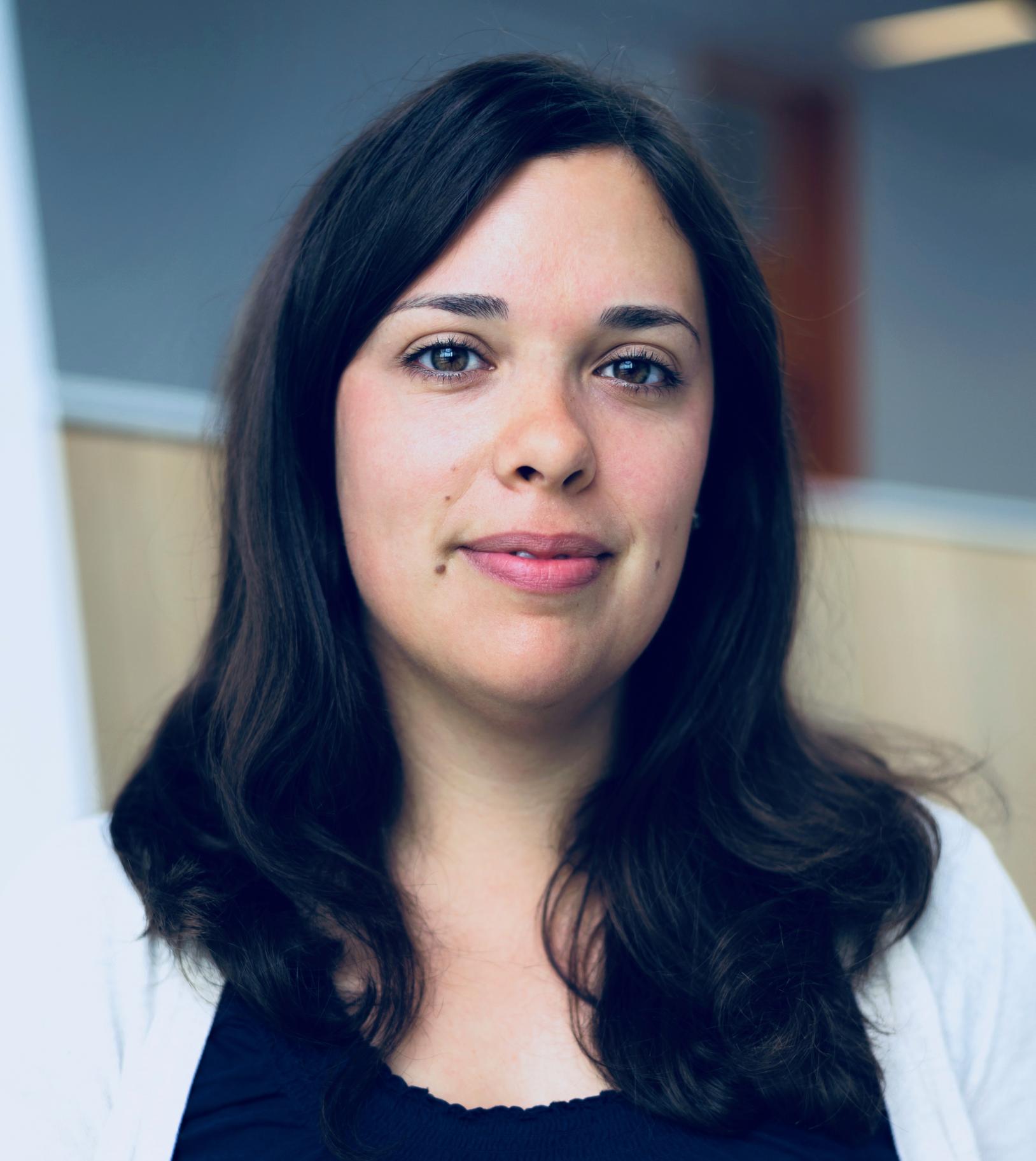 I was first introduced to CareConnect as a student, while completing hospital inpatient PharmD rotations in the Vancouver Lower Mainland and relied on it in my day to day provision of patient care. As I transitioned into primary care practice, up until very recently, I lost CareConnect access and had to adapt my practice to function with less readily accessible patient information.
Once our clinic was set up with CareConnect, the individual onboarding process was relatively straight forward. The CareConnect team was incredibly responsive and provided clear, step by step instructions. They were also available by email to assist with troubleshooting or answer questions when needed.
Being able to readily access labs allows me to proactively recommend dose adjustments and monitor safety and effectiveness of medications without first having to obtain this information from the patient or their physician. I am also able to be better prepared when case conferencing about a patient with a physician or nurse practitioner as I have a more complete picture of the patient's health history. This leads to more timely and tailored care for patients.
Our clinic works on a referral basis with patients scheduled in advance. Prior to a every patient appointment I will review their CareConnect profile to gather relevant information and help me prepare for their visit. Without access to CareConnect, more time is spent trying to piece together a patient's medical history. This can lead to delays in stopping, starting or changing a medication as more time is needed doing 'detective work' before I can be confident in a recommendation.
Nitin Saini: Argyle Pharmacy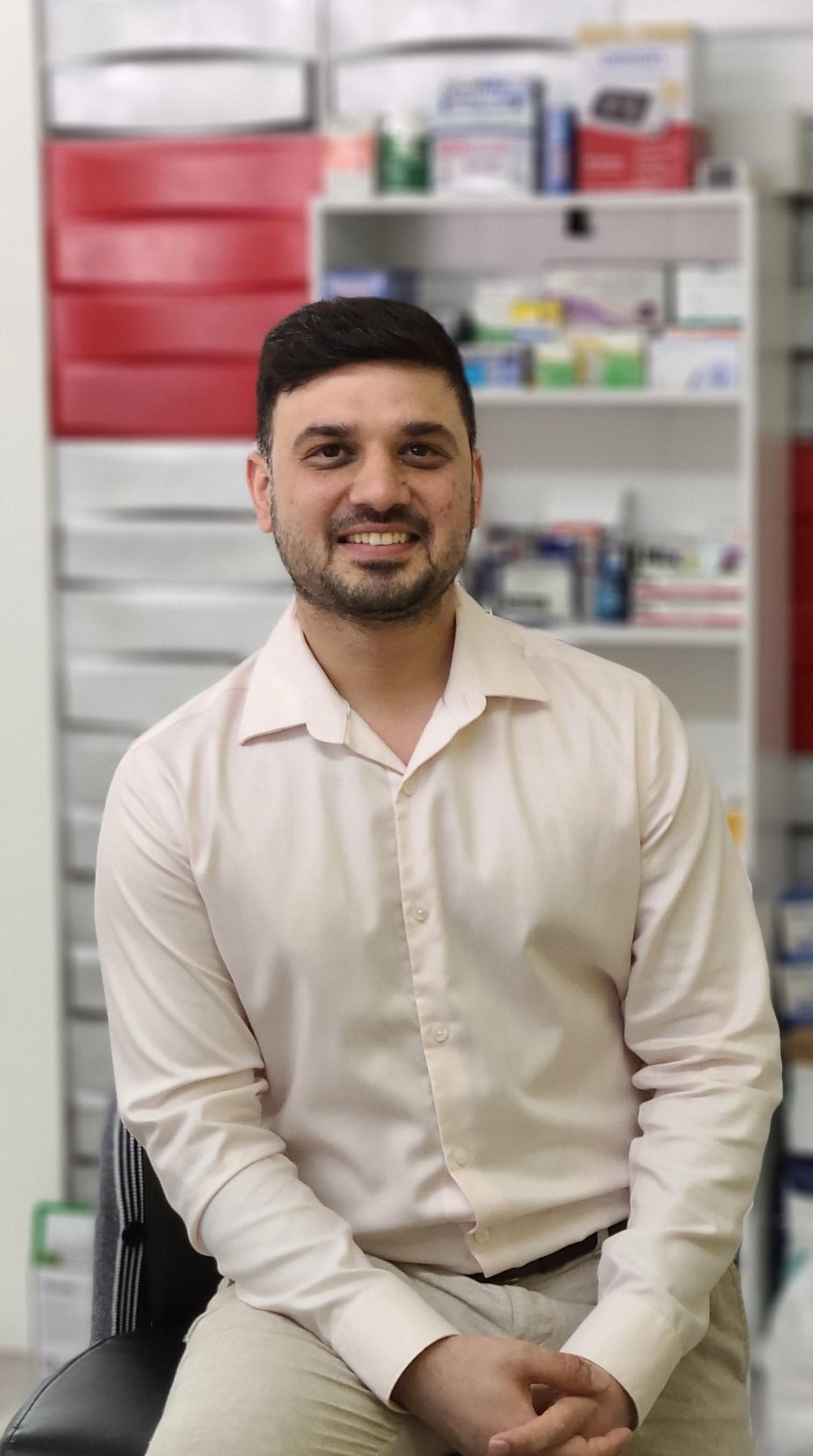 I received an email from the College of Pharmacists of BC one day about CareConnect. I researched it and felt that it would be a great addition to my tools for pharmacy practice. It took me about 10 days to set up with CareConnect. I believe the process of enrolment can be easier if there is a dedicated phone line to answer questions and registration process. Everything happened over emails which takes some time, however, it is worth a try and 10 days is not too long to set up.
I see a huge difference in my pharmacy practice and it is evident in the response I get from my patients after I got the CareConnect access.
I like to make clinical decisions for my patients and work closely in collaboration with their physicians. I deal with very high-risk patients who are suffering from serious mental health problems and addiction issues. In most cases patients have lost their ability to understand their health problems and have been struggling in every aspect. When this group of patients comes to the pharmacy and asks for help, as a pharmacist it becomes extremely dicey to make a clinical decision for them without the proper information about their health and illness. To give you insight, I'd like to share my experience in three instances, among many, when I was able to help the patients by using CareConnect.
Patient 1: Patient has chronic kidney disease and is regularly monitored by a kidney specialist. Patient has cognitive dysfunction, recently seen by an infectious disease expert and was prescribed medication for lowering the blood pressure. Patient's partner brought in the Rx and asked me to fill it. I accessed the patient's most recent lab tests and found her kidney function was very low and the medication was an absolute contraindication. I confidently refused to fill and later contacted the doctor and had that problem addressed. The incident occurred on a Sunday when all doctor's offices were closed.

Patient 2: Patient was prescribed psychiatric medications by a psychiatrist in hospital which she was supposed to take for a month and then switch over to a different medication. She came to me totally confused about how and when to start new medications. Only dealing with the patient for the first time, I had no idea about her health, so I accessed her medical file via CareConnect and realized that the pharmacist who dispensed her medications did not counsel her properly due to the lack of information from the hospital after discharge. I read the notes of the hospital psychiatrist and learned about the treatment plan for the patient. The patient was very thankful and happy with my service. She was very impressed by the level of care she received.

Patient 3: Patient had been on Opioid Agonist Therapy treatment and was recently admitted to the hospital due to an overdose. The patient was provided the proper dosage of methadone in the hospital, however, upon discharge he lost the Rx provided to him by the emergency room doctor. He came to my pharmacy and explained the situation. Usually, pharmacists in community pharmacies do not provide the methadone dose without prescription, especially when they don't know what dosage the patient has been given in the hospital. When I called the hospital, they no longer could access the patient file because the patient had been discharged. In this situation, I accessed the CareConnect and figured out the right dose of the medication and gave him an emergency supply, later contacted his OAT physician to get a new Rx.
I use CareConnect whenever I believe that I need more information in making the right choice for the patient in terms of treatment. For example, new patients, patients recently discharged from hospital, patients with multiple health conditions, patients on warfarin for INR, patients with cognitive dysfunction and patients with substance use problems.
Now that I use CareConnect, I believe that without CareConnect there is a lot of room for misunderstanding in community practice about the patient's health because of information from uninformed or ill-informed patients who create more confusion than clarity. This puts them at a bigger risk of negative outcome, regardless of whether the dispensed medication is OTC or prescription.
Maria De Bruyns: Chase River Pharmasave
I first read about CareConnect when it was futured in one of the pharmacy magazines. It caught my eye immediately and I think I contacted them myself.
The onboarding process was made easier by the company I am working for. They got our IT support involve and I navigated the rest. I contacted the support team at CareConnect when I ran into a bit of technical issues and they were amazing. They email me regularly to ensure that I was able to straighten out my tech issues.
CareConnect gave me what I wanted forever. I can go on to a patient's profile while I am talking to them to help to answer questions about health issues. I can look at lab results and guide them with questions regarding even taking supplements. I use CareConnect at least once a day. I am a Certified Diabetic Educator and I am using CareConnect regularly for my diabetic patients. I started to chart patient's results on my pharmacy software for easy reference.
I know that I will be able to help my patients to manage their health issues with a little bit more confidence. I am surprised by how many patients trust their physician to manage the decisions after lab visits. I am trying to get my staff pharmacist to sign on too.
Nikhil Gandhi: Fraser Canyon Pharmacy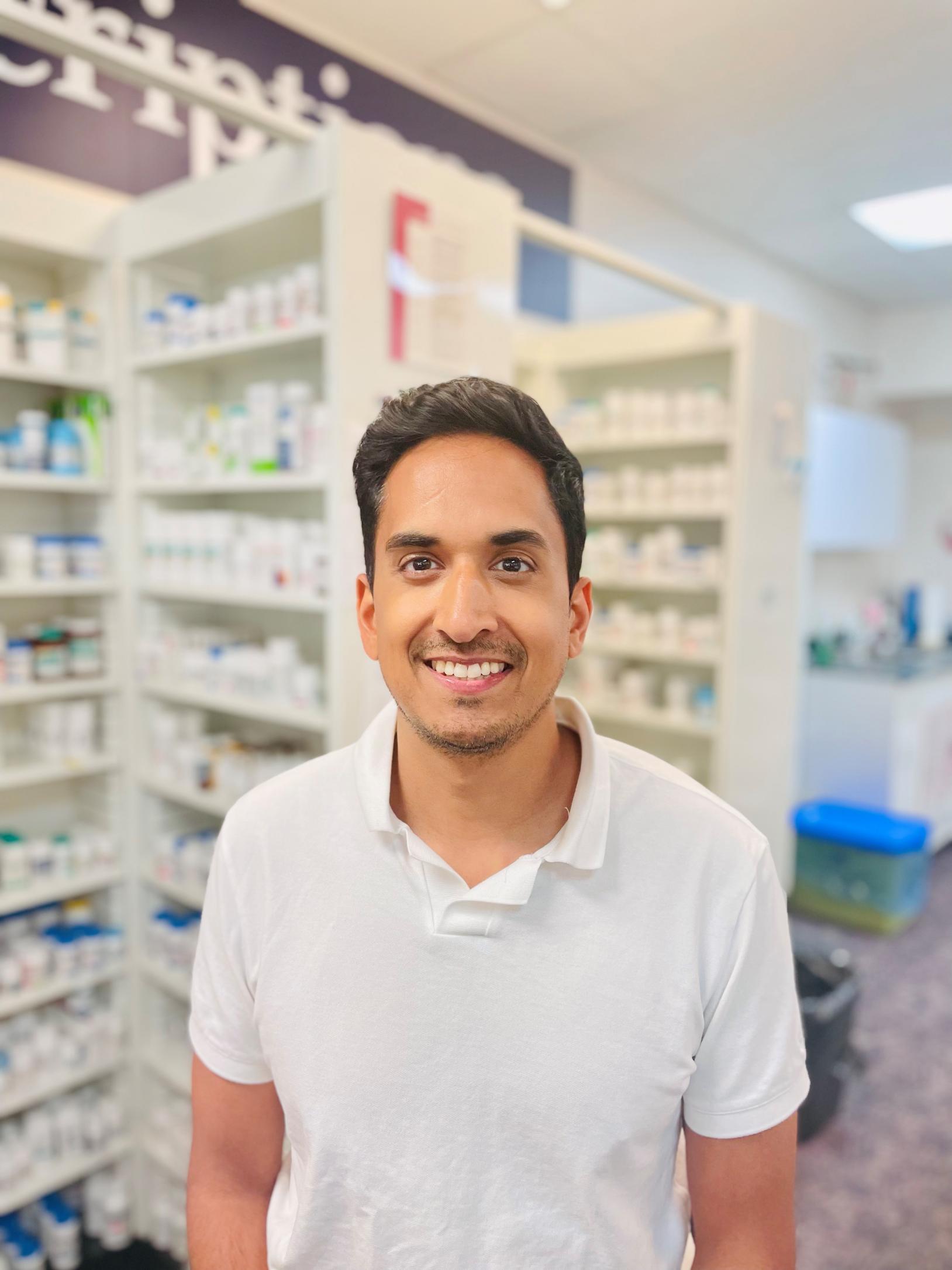 I first learned about CareConnect in an email from the BCPhA. Once I read about it, I asked the owner of the pharmacy where I usually work if we could set up access.
The enrolment/onboarding process is a bit confusing. It would be useful to have clearer instructions for pharmacies and pharmacists as the current instructions are oriented more towards clinics. It would also be helpful to have separate instructions for pharmacists and pharmacies. The use of the BCServicesCard app to log into CareConnect is easy and feels more secure than using a username and password.
I most commonly use the Labs and Community Documents sections of CareConnect to help me make clinical decisions. They allow me monitor my patients' drug therapies in a more informed way, and provide me with more confidence in adapting or renewing prescriptions. I also use the Immunizations section to screen for vaccine eligibility. I use CareConnect multiple times a day when I feel it would be useful to have more information about a patient's medical history.
CareConnect is able to fill in knowledge gaps, allowing pharmacists to provide necessary care more quickly and confidently. When patients present to the pharmacy for emergency supplies or requiring prescription adaptations, or with incomplete understanding of their medical histories, pharmacists often have to search through many different avenues to provide the best possible care.
CareConnect provides a single portal where pharmacists can quickly access a wide range of medical information in one place. Without CareConnect, there may be a delay pharmacists' ability to provide care, and in some cases pharmacists may have to refer patients to another healthcare provider simply because they do not have enough information to provide care. As an evolving platform, CareConnect does have occasional technical problems that temporarily prevent access to certain modules.