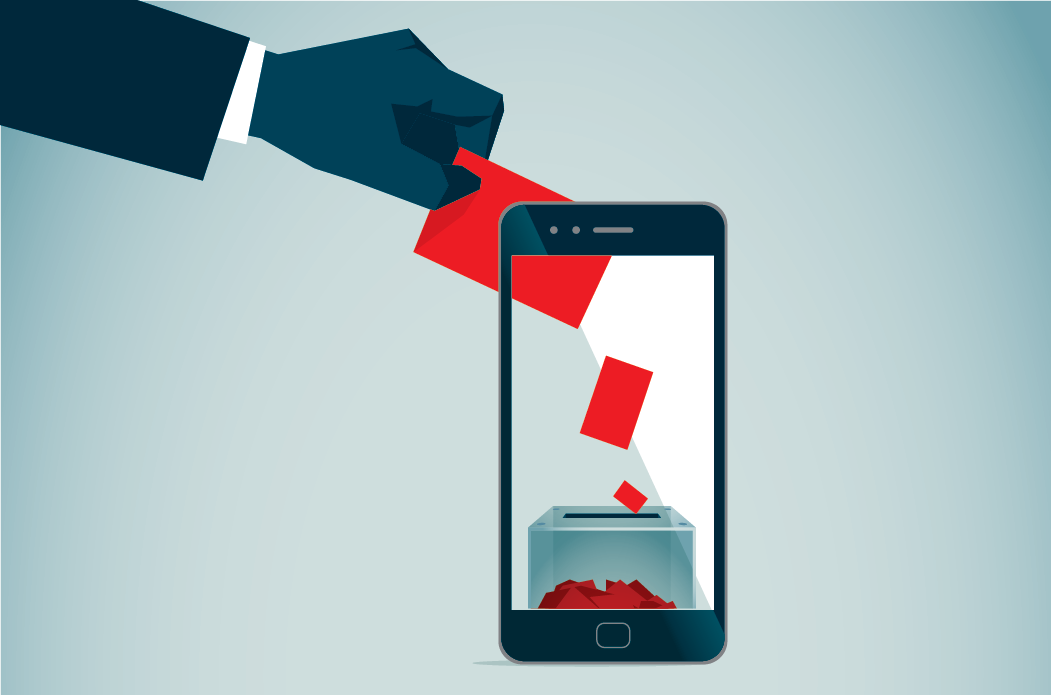 The BC Pharmacy Association will introduce e-Voting into its Board elections in a multi-year phased approach beginning in 2019.
General members of the BC Pharmacy Association will have an easier ability to vote for their Board members with the introduction of electronic voting this fall.
Since 2016, the Association has explored bringing in an electronic voting system to replace the current paper ballot voting system.
During the last Annual General Meeting in May 2018, BCPhA members voted to bring in electronic voting for Board elections in 2019, which will take place on Nov. 1.
"With the changing way that ballots are being handled for other organizations' voting systems, it made sense for the Association to look at this as a viable option," says Gary Mui, Controller, who is leading the project for the Association.
To ensure all eligible members have a vote, the electronic process will be phased in over the next few years, allowing members the choice to vote either electronically or by traditional paper ballot.
"The democratic process has to be protected," Mui says. "We want all members eligible to vote to have an opportunity to do so."
That's why the Association will be contacting members to ask which method they prefer.
Over the next several months, staff at the Association will be contacting members to make sure contact information is correct and up-to-date. Members are encouraged to keep their contact information updated by signing in to their accounts online at bcpharmacy.ca and making changes as necessary.
Members wanting to run for a Board seat for the newly established fiscal year, which now runs from Jan. 1 to Dec. 31, will have until Sept. 27, 2019, to submit their nomination to be listed on the fall ballot. Ballots will be mailed on Oct. 8, which provides the same timeline as past Board elections. Historically, the election period — from nomination deadlines to mailing of ballots to counting the votes — has been a little more than two months long.
Official discussions on electronic voting began in 2017, when the BCPhA Board of Directors established an e-Voting Working Group, tasked with looking at the impacts of using electronic voting in the Association's elections. The group made several recommendations to the Board, including the need to move to an electronic voting system in stages over the period of several years, and to not immediately eliminate the use of traditional mail-in ballots.
Watch for more information on e-Voting to be shared with members over the next several months.
Voting Eligibility
Members eligible to vote in Board elections are all active general members on the date voting lists are pulled, which will be Aug. 23, 2019.
Nomination Deadline September 27
Mailing Paper Ballots October 8
Election Date November 1