Your Pharmacist Can Help With Your Prescription Renewals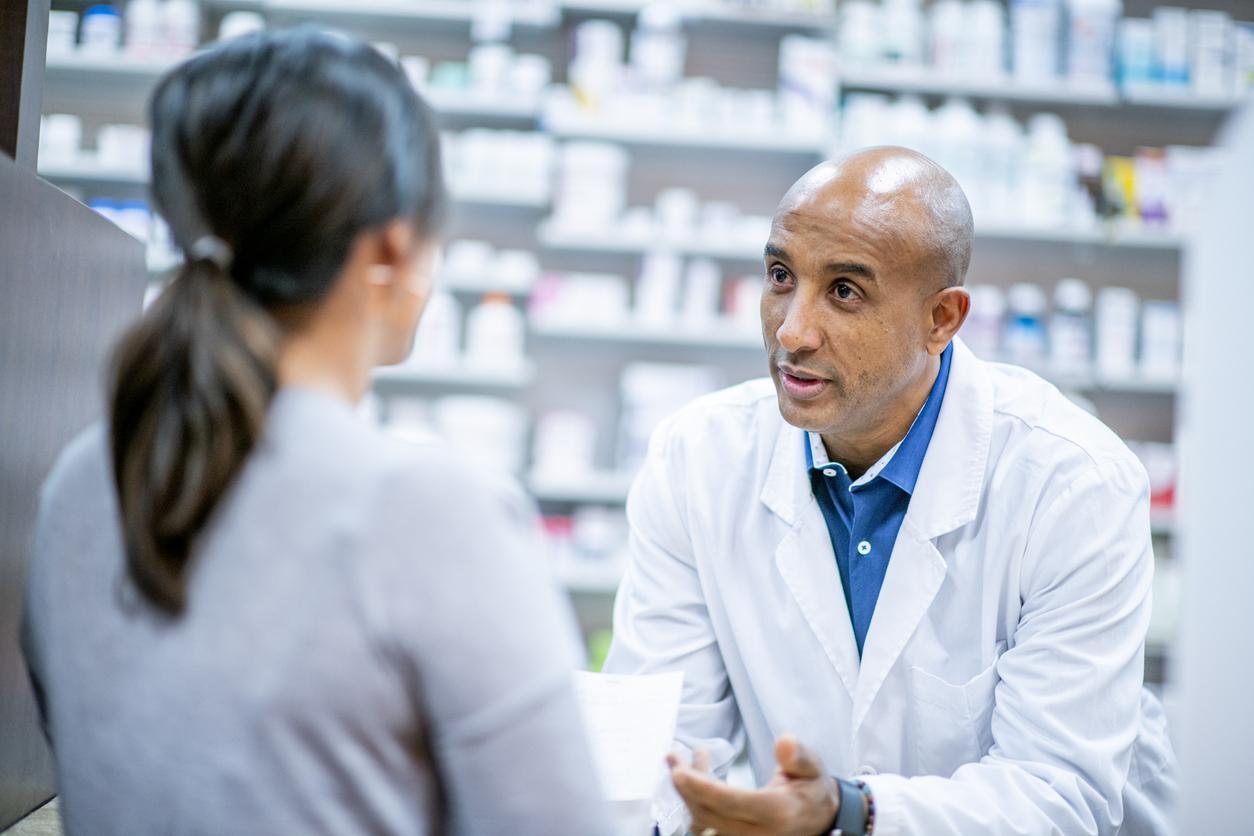 Starting on Oct. 14, 2022, B.C.'s pharmacists will be able to more fully support patients needing access to their much needed medications. That means:
Pharmacists will be able to renew a wider range of medications, including for mental health conditions. Some limitations apply.
If you have been on the same medication, at the same dosage for 6 months or more, your pharmacist can renew your prescription if it has been prescribed in the last 12 months – with the exception of cancer chemotherapy medications.
If you don't have a family doctor and haven't been able to get a new prescription for your on-going health conditions, and it's been more than a year since your last prescription, speak with your pharmacist to see if they can provide you with a supply of medications to ensure you don't go without a needed medication.
Talk to your pharmacist to see how they can help you get your medications when you need them.
Resources For Patients
B.C.'s community pharmacists can administer seasonal flu shots to British Columbians ages 4 and older, and flu immunizations by intranasal route to children 2 years and older. Nearly 1,350 pharmacies across the province offered flu shots during the last flu season.
Last year, B.C.'s community pharmacists administered more than 1 million flu shots to British Columbians. This year, we expect a similar demand -- or even more -- than last year along with the COVID-19 fall booster program.
Community pharmacies in B.C. are distributing Artron Rapid Response COVID-19 Rapid Test Kits free of charge to eligible British Columbians. These kits are rapid antigen tests that work by detecting the antigens (proteins) of the virus that causes COVID-19.
On Sept. 6, the Province announced plans for the fall COVID-19 booster campaign, which includes the Moderna (Spikevax) bivalent vaccine. The bivalent vaccine has a greater effect against the Omicron variant of COVID-19 and targets the original SARS-CoV-2 virus from 2019 and the Omicron (BA.1) variant. Health Canada has approved it for the use in individuals aged 18 years and older.
The oral antiviral drug Paxlovid™ (nirmatrelvir/ritonavir) is used to treat mild-to-moderate COVID-19 in adults who do not require hospitalization and are at high risk of progressing to serious illness.
With a membership 4,000 pharmacists, pharmacies, pharmacy students, pharmacy technicians and industry representatives, the BCPhA is the organization recognized for representing the interests of pharmacies and pharmacists in communities throughout the province of British Columbia.
For more information, please contact: