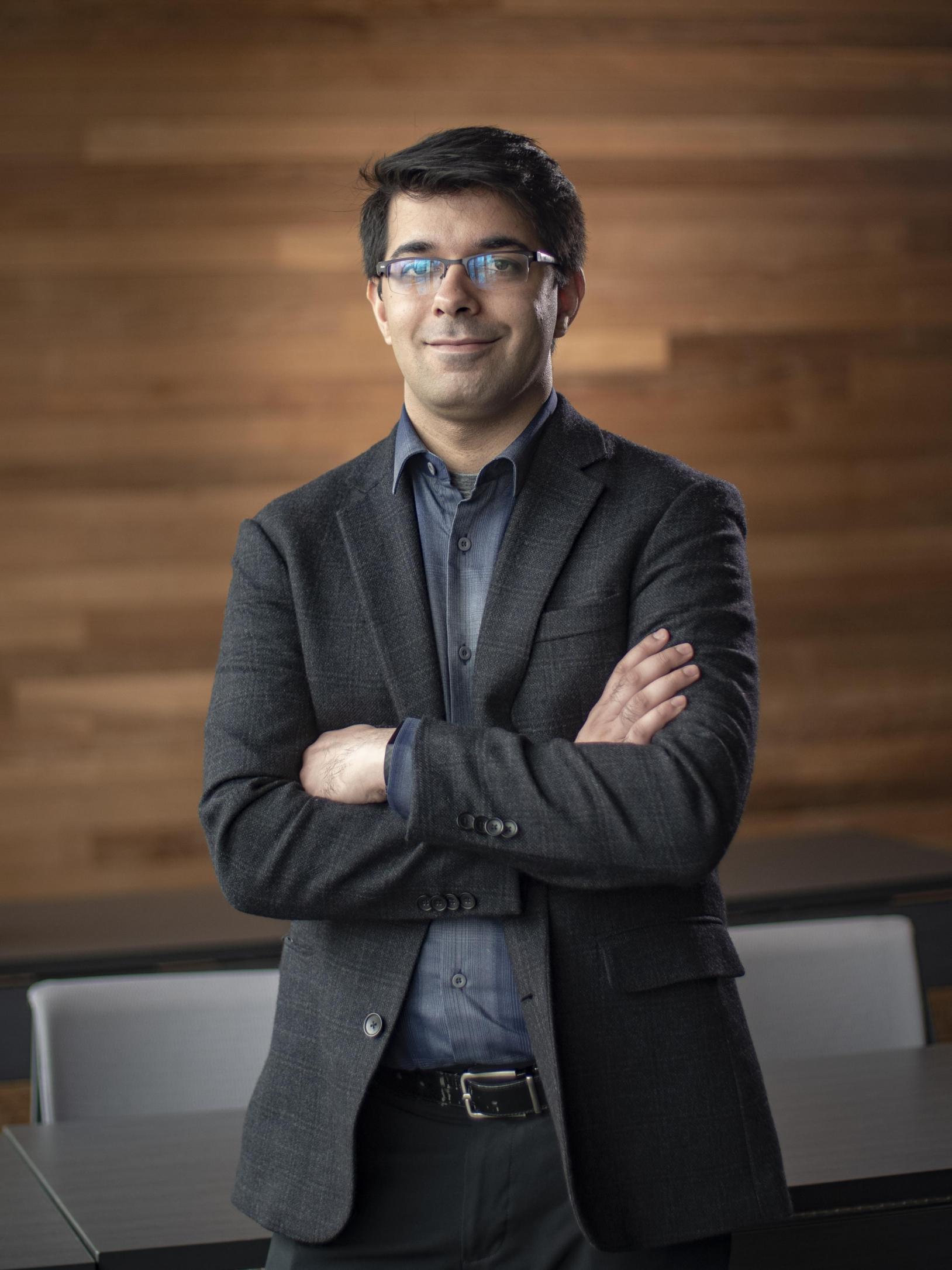 As a future pharmacist, third-year pharmacy student Riaaz Lalani looks forward to helping patients find answers to their medical issues.
"I find the social aspect of interacting with patients and piecing together the puzzle of what makes them a patient in the first place to be incredibly fulfilling," says Lalani.
As a current student at the University of British Columbia, he is putting that helpful nature to use with his fellow classmates. Actively involved in both the Pharmacy Undergraduate Society (PhUS) and the Canadian Association of Pharmacy Students and Interns (CAPSI) since his first year, Lalani has fulfilled essential clerical, event planning and financial roles. As PhUS secretary, he has organized meeting minutes and helped plan the first-year welcome event, The Great Pharmacy Adventure. This past year, he represented the interests of the third-year class as PhUS third-year representative and will offer the same governance on behalf of fourth-year students next year. As a CAPSI executive, he has served as vice-treasurer and treasurer and will also oversee sponsorship opportunities in 2019/20, ensuring a critical source of funding for the dynamic student group.
But it has been an instrumental coaching club that has fuelled his passion for student participation. As a member of the second cohort of UBC's Entry-to-Practice PharmD program, he watched those in the year above work collaboratively to coach one another in the clinically oriented pharmacy program, to great effect.
As a former SAT and ACT exam prep tutor, he wanted to extend this coaching to first-year students. He advertised an informal review session on the PhUS Facebook page and one week later, 150 students had shown up.
"It hit a key need for first years," says Lalani.
Along with fellow classmates, he has hosted several more sessions in advance of major exams and the program became an official PhUS offering, called HOSTS —Helping Other Students To Succeed.
As he moves toward his goal of becoming a pharmacist, he hopes to pursue a patient-focused practice, in which he is currently gaining experience as a part-time assistant with The Medicine Shoppe in Burnaby.
"I'd like to work in an environment where I can get to know the patients and they can get to know me."